ImmunePro Formula
ProSymbiotics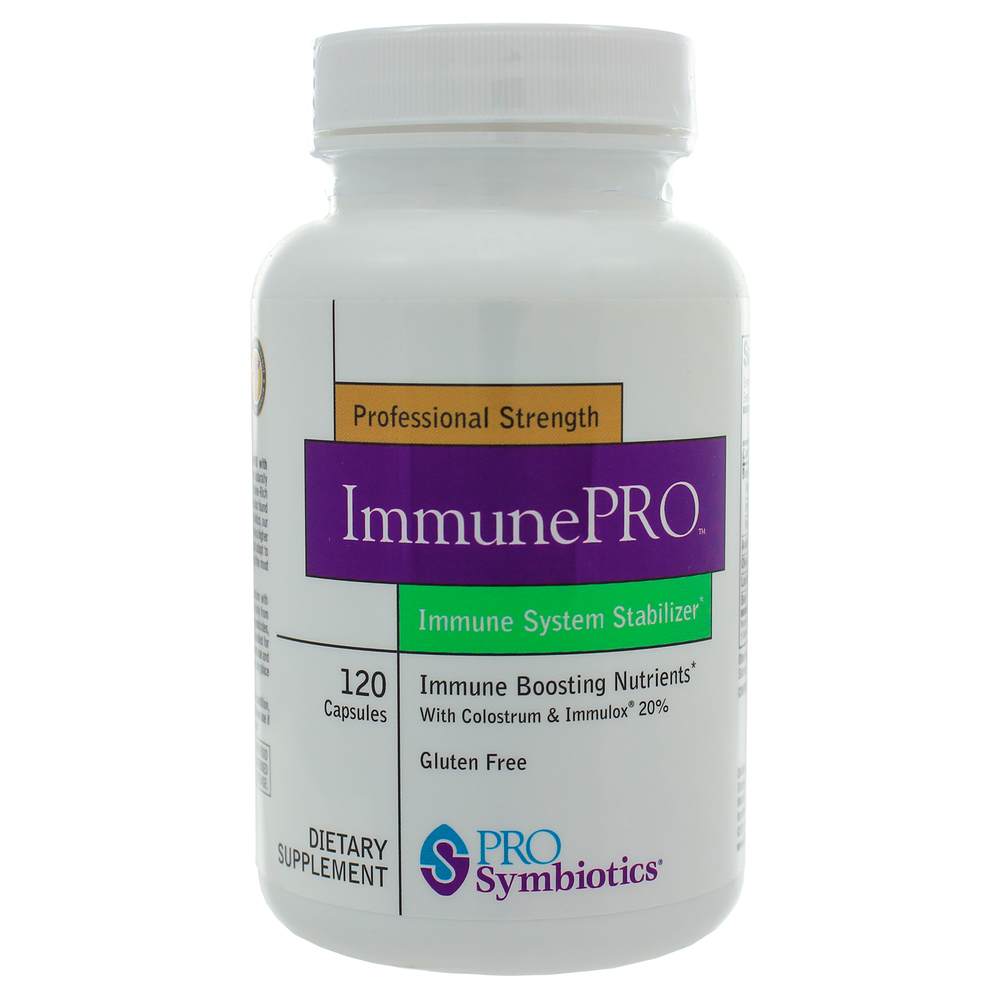 SKU: SYM-03UGGSUI
This synergistic formula is designed to provide maximum immune system support on several levels when the body is under environmental or physical stress. Combines Colostrum, Immulox, Arabinogalactan, Beta 1-Glucan, Lactoferrin and Olive Leaf Extract to promote robust immune health.*
Gluten Free.
Take 2 capsules, twice daily, with water or your drink of choice, on empty stomach. Triple this amount in times of environmental or physical stress.
Serving Size: 2 Capsules
Amount Per Serving
Calories ... 7
Bovine Colostrum ... 645mg
(Pasteurized Cow Pre-MILK)
Immunoglobulins ... 148mg
(IgG)
Proline-Rich Polypeptides ... 39mg
(PRPs)
Lactoferrin ... 50mg
Arabinogalactan ... 100mg
Olive Leaf Extract ... 100mg
Beta 1-3 Glucan ... 50mg
Other Ingredients: Medium Chain Triglycerides, Sunflower Lecithin, Silicone Dioxide, Gelatin (Capsules).
CONTAINS: Milk.
If you have a physician-diagnosed health condition, consult your doctor before taking this product. Discontinue use if you experience adverse reactions and consult your doctor.
*These statements have not been evaluated by the Food and Drug Administration. This product is not intended to diagnose, treat, cure, or prevent any disease.
It looks like there are no similar
products available