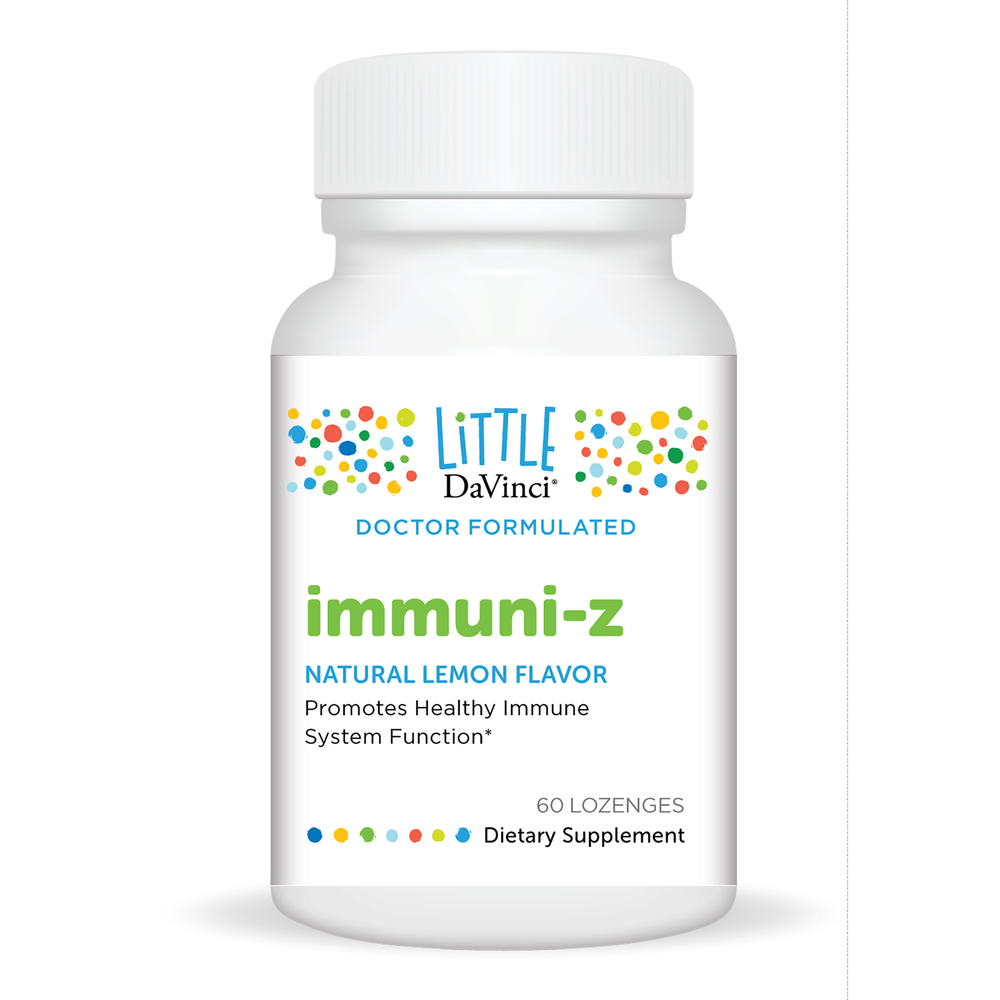 SKU: DAV803-222209
DaVinci® Laboratories' immuni-z is an ideal way to boost kids' intake of the important mineral zinc. This powerful product contains two forms of zinc - citrate and gluconate - that cover the bases in terms of absorption in a delicious lemon flavored chewable tablet. It supports wintertime immune health, helps your child grow to a healthy height, is involved in focus & concentration and those are just a few of the ways zinc can benefit children's health.
As a dietary supplement, children 4 or older take 1 lozenge in AM and 1 lozenge in PM, or as directed by your healthcare practitioner. Let dissolve in mouth.



Serving Size: 1 Lozenge

Amount Per Serving
Calories ... 5
Total Carbohydrates ... 1g
Zinc ... 23mg
(as Zn Citrate & Zn Gluconate)
Stevia Leaf Extract ... 4mg

Other Ingredients: Xylitol, stearic acid, vegetable stearate, citric acid, honey powder, silica, natural lemon flavor.
Warning: If your child has any health conditions, consult your healthcare practitioner before taking this product.