Immuno-Gland Plex
Allergy Research Group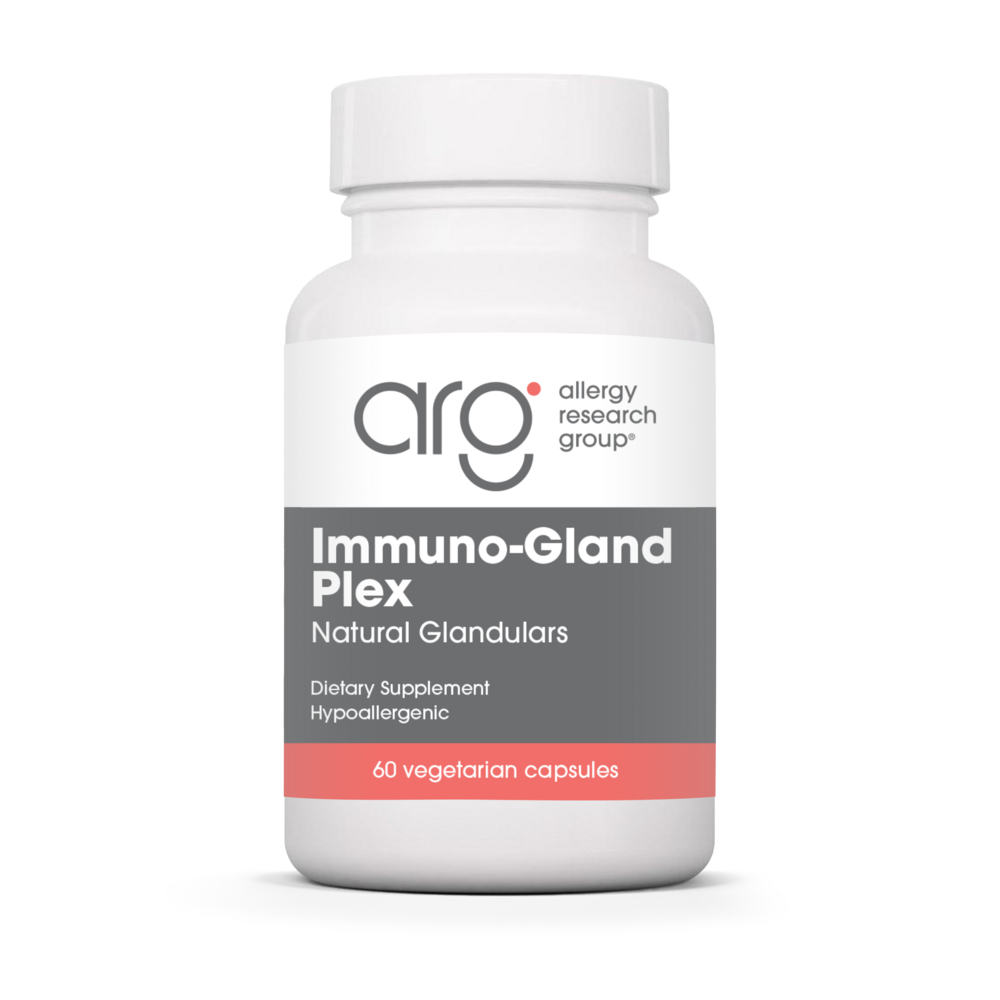 SKU: ARG-70450
Provides equal parts of adrenal (bovine), thymus (ovine), pancreas (porcine), and spleen (bovine) tissue. Formulated by Stephen Levine, PhD, founder of Allergy Research Group®.
Derived from government-inspected, range-fed animals raised in New Zealand and Australia, whose animal husbandry regulations are among the strictest in the world
Lyophilized (immediately frozen) then subjected to a high vacuum that vaporizes moisture directly from the solid state
Each lot of our glandular materials is subject to stringent microbial, heavy metal, and contaminant testing
As a dietary supplement, 1 capsule two or three times daily with meals, or as directed by a healthcare practitioner.
Serving Size: 1 Capsule
Amount Per Serving:
Adrenal Tissue ... 125mg
(Bovine)
Pancreas Tissue ... 125mg
(Porcine)
Thymus Tissue ... 125mg
(Ovine)
Spleen Tissue ... 125mg
(Bovine)
Other ingredients: Hydroxypropyl methylcellulose, silicon dioxide.
These nutrients are of the highest quality and purity obtainable, and do not contain preservatives, diluents, or artificial additives.
Variations in product color may occur. Keep in a cool, dry place, tightly capped.
This statement has not been evaluated by the U.S. Food and Drug administration. The product is not intended to diagnose, treat, cure, or prevent any disease.