ImmunoBerry Liquid
Designs for Health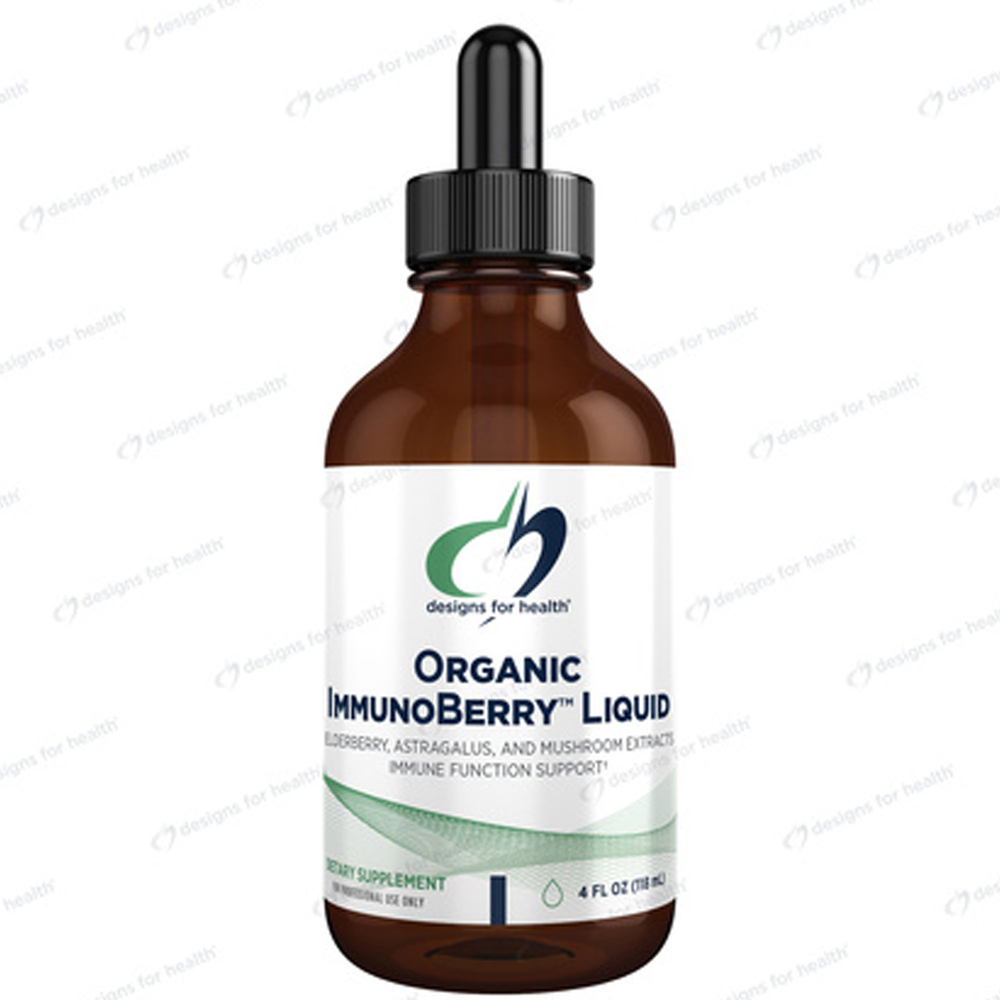 SKU: DFH-IBL4OZ
ImmunoBerry™ Liquid provides immune support in a pleasant tasting liquid. Research suggests that certain herbs, mushrooms and other natural compounds have the ability to support normal immune functions such as natural killer (NK) cell activity, cytokine synthesis and the T-cell and B-cell mediated responses. The ingredients such as Elderberry, Shiitake and Wild Cherry Bark are known for their beneficial effects for maintaining a healthy immune system. ImmunoBerry™ Liquid is sweetened with glycerine and tastes great, and is ideal for both children and adults.
Made with non-GMO ingredients.
As a dietary supplement, take 1ml (approx. 35 drops) per day, or as directed by your health care practitioner.
Serving Size: 1ml (approx. 35 drops)
Amount Per Serving
Elderberry ... 200mg
(Sambucus nigra)
Astragalus Root ... 100mg
(Astragalus membraneceus)
Shiitake Mushroom ... 75mg
(Lentinula edodes)
Maitake Mushroom ... 75mg
(Grifola frondosa)
Wild Cherry Bark ... 50mg
(Prunus serotina)
Beta-1, 3 Glucan ... 25mg
Other Ingredients: Vegetable glycerine, deionized water, raspberry and berry natural flavor.
This is a natural product that may exhibit color, taste and density variations from lot to lot.
Store at room temperature. Keep out of reach of children.