ImmunoG PRP™ Powder Natural
NuMedica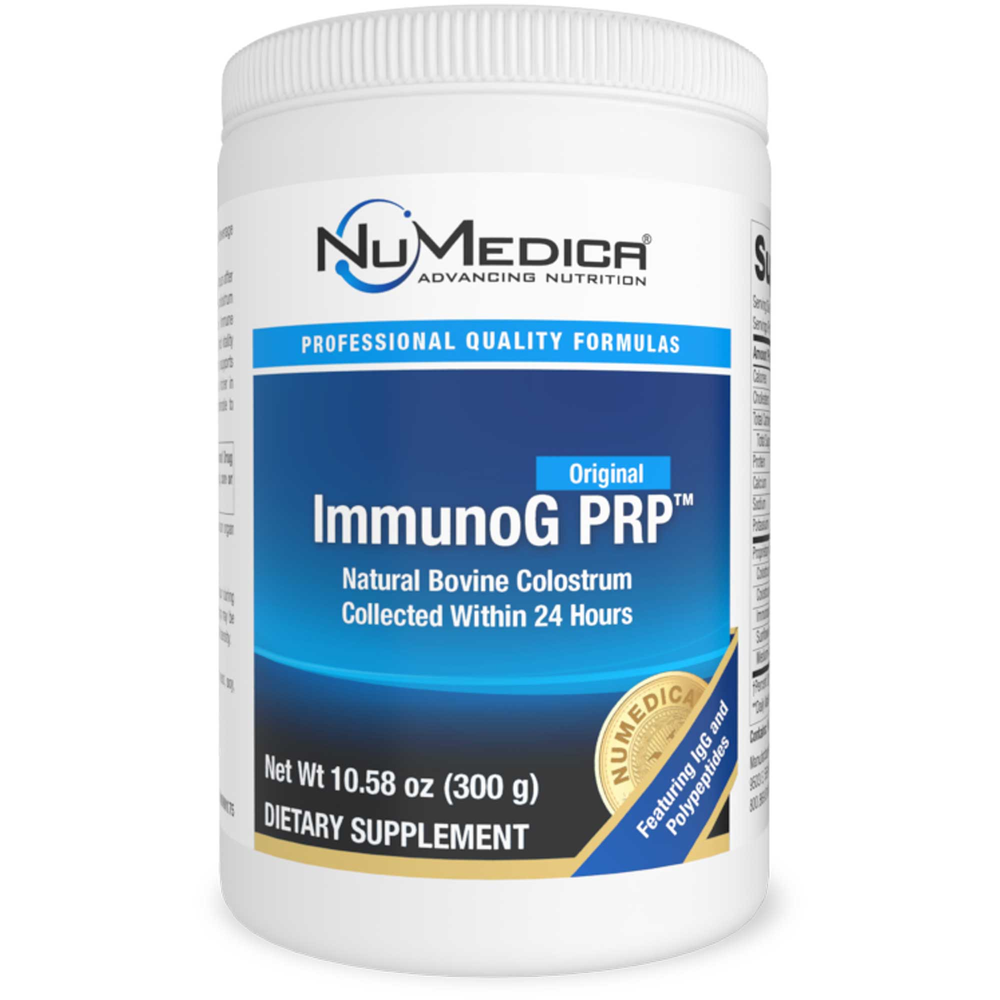 SKU: NMA-NM175
ImmunoG PRP™ Powder is a natural bovine colostrum collected within 24 hours after birthing. This formula is a whole food providing IgG and colostrum polypeptides, including essential PRPs.* It also supplies protein, immune factors, growth factors, vitamins and minerals to ensure health and vitality naturally.* Numerous scientific studies have shown that colostrum supports the human immune and cytokine systems.*
Many colostrum products are produced in a way that they lose essential colostrum polypeptides (PRPs). This formula is carefully processed for maximum biological activity and is antibiotic-free.
Suggested Use:
Mix one scoop (10 grams) in chilled water or other beverage once per day or as directed by your healthcare practitioner.
One Scoop (10 g) Contains:
Calories ... 40
Cholesterol ... 10 mg
Total Carbohydrate ... 2 g
Total Sugars ... 2 g
Protein ... 6 g
Calcium ... 125 mg
Sodium ... 40 mg
Potassium ... 90 mg
Proprietary Colostrum Blend ... 10000 mg
Colostrum (Pasteurized Bovine Pre-Milk)
Colostrum polypeptides (PRPs)
Immunoglobulin G (IgG) (2,500 mg)
Sunflower lecithin (non-GMO)
Medium-chain triglycerides (MCTs)
Other Ingredients:
None.
Contains: Milk.
Does Not Contain: Eggs, fish, shellfish, tree nuts, peanuts, wheat, soy, artificial colors, sweeteners or preservatives.
Caution:
Do not use if you are pregnant or if you have received an organ transplant. Keep out of reach of children.