Immuvir Compound
Wise Woman Herbals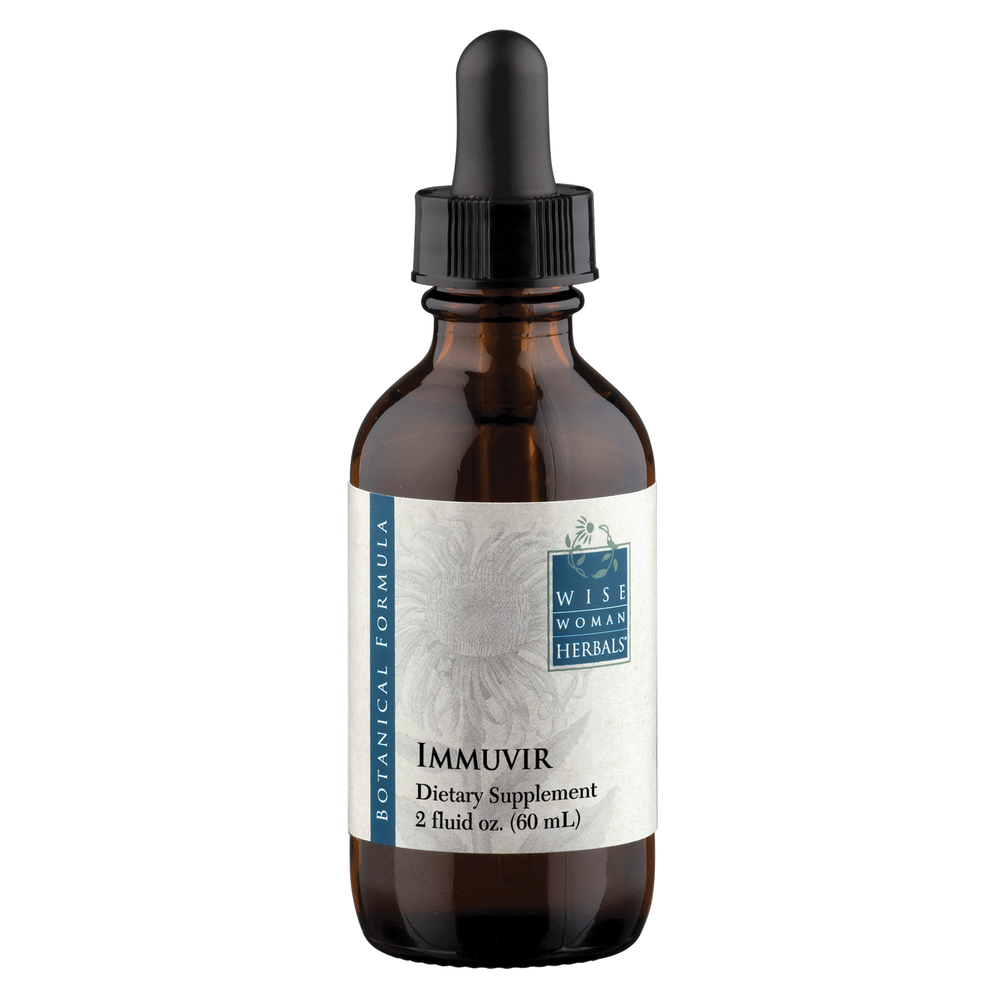 SKU: WWH-2IMCO
Promotes normal immune system function.
Take 20-60 drops, 2-4 times a day.
Echinacea angustifolia & purpurea (echinacea), Hypericum perforatum (St. Johns wort), Hyssopus officinalis (hyssop), Lomatium dissectum (lomatium), Spilanthes acmella (para cress), and Thuja plicata (western red cedar).
Some sensitive persons may develop a skin rash after ingesting Lomatium dissectum (lomatium). If this occurs, discontinue use and the rash should disappear. The elderly, infants and immune compromised individuals should always consult a healthcare practitioner when an infectious process is suspected. This formula is contraindicated in pregnancy.