Imu-Max
Ortho Molecular Products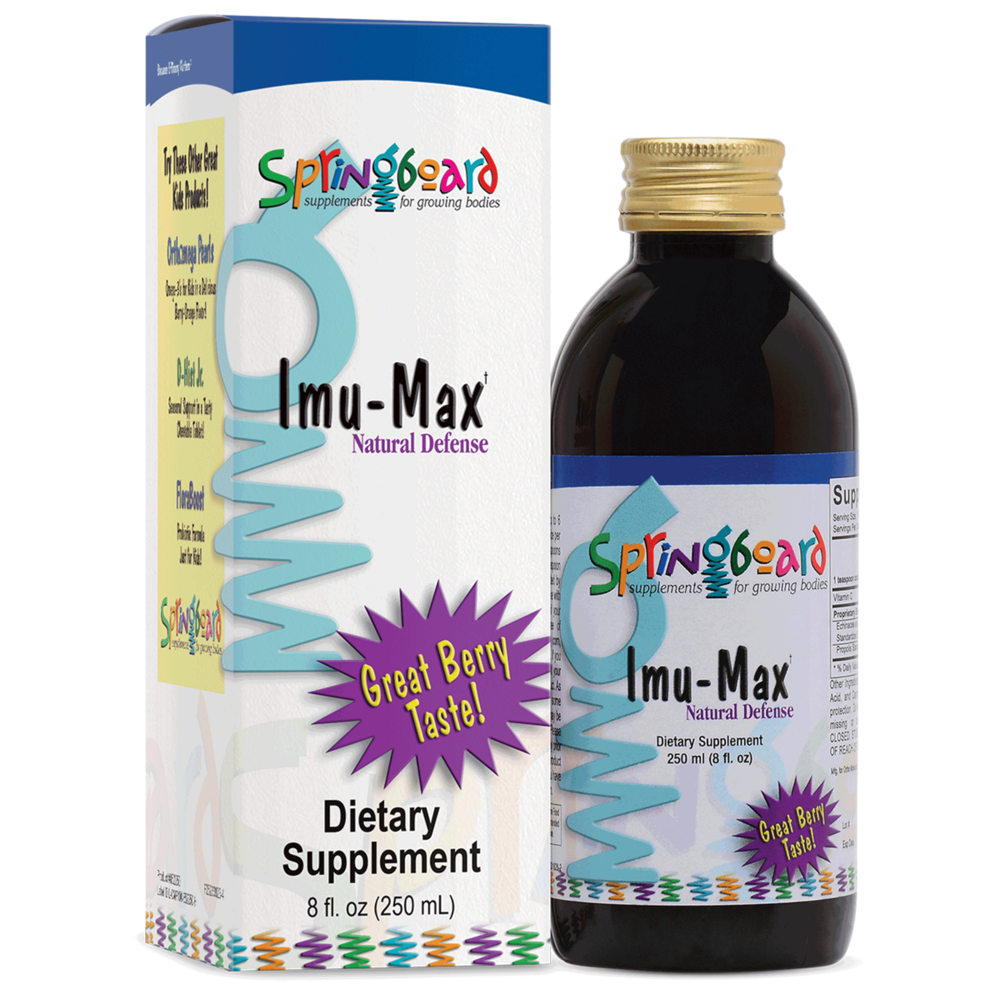 SKU: OHM-852250
Imu-Max combines echinacea and propolis extracts in a pleasant-tasting liquid formula for immune system support. Imu-Max is a kosher product.
Boosts Immune Function in Children
Provides Support for Immune Challenges
Maintains Normal Inflammatory Balance
Imu-Max is a children's formula that boosts immune function and provides support for immune challenges. Imu-Max contains echinacea, one of the best-known botanicals used to boost the immune system, and propolis, a product of bee resin, which helps maintain normal inflammatory balance.
Suggested Use:
Take 1 teaspoon (5 mL) 3 times per day or as recommended by your health care professional. Take with water, milk, or the beverage of your choice.
Serving Size: 1 Teaspoon (5 mL)
Amount Per Serving
Vitamin C … 30mg
(as Calcium Ascorbate)
Proprietary Blend … 450 mg
Propolis Standardized Extract 1:5*
Rose Hips Extract 1:10*
Echinacea purpurea Extract (Aerial Parts)*
Echinacea angustifolia Extract (Roots)*
Other Ingredients: Sorbitol, Glucose, Water, Natural Flavors, Citric Acid, and Carrot Juice
Does Not Contain: Gluten, corn, yeast, artificial colors and flavors.
Cautions
If you are pregnant or nursing, consult your physician before taking this product.