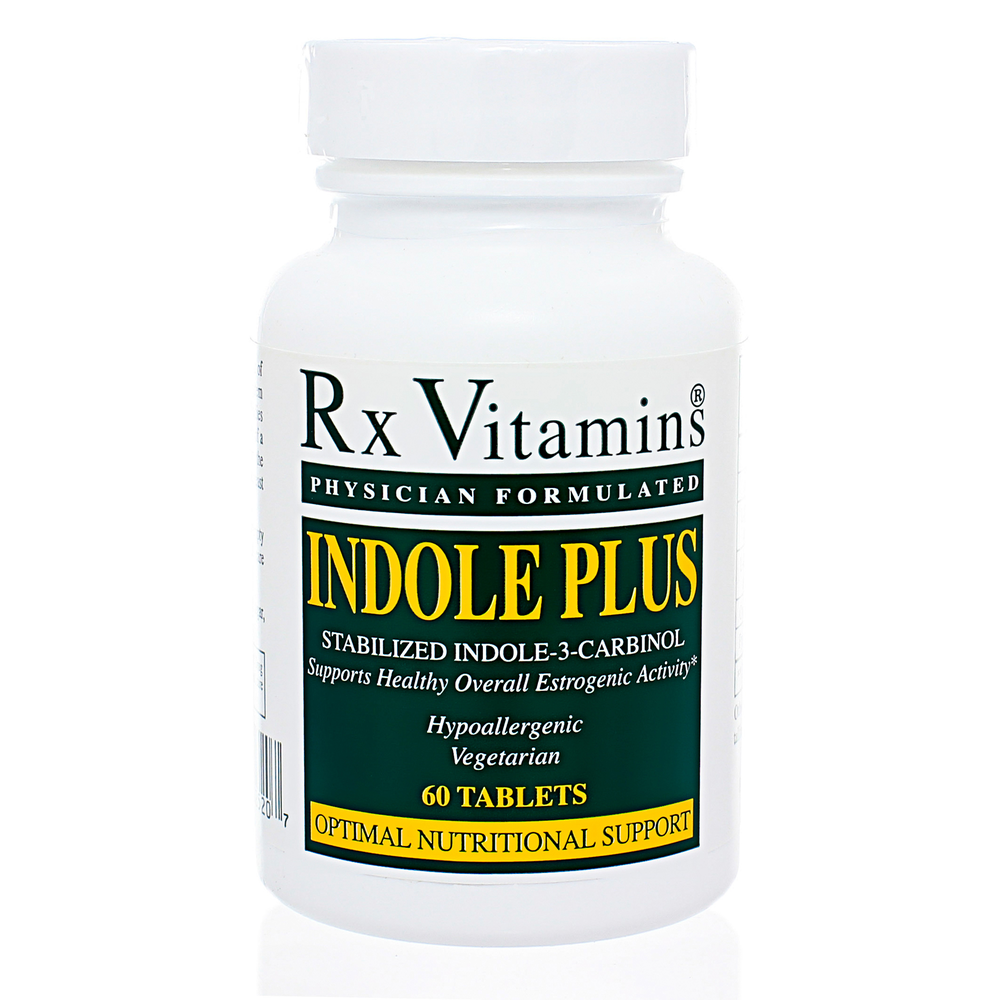 SKU: RXV-2520
Indole Plus provides the clinically recommended level of stabilized Indole-3-Carbinol supported by a unique delivery system that promotes a favorable pH environment at the receptor sites for maximum uptake and utilization of I3C. Indole Plus is manufactured in a state-of-the-art, humidity and temperature controlled facility and is assayed for activity and potency no fewer than 4 times
during the manufacturing process. A plant based protein coating stabilizes the potency and activity of the I3C and protects it from the damaging effects of oxidation.
As a dietary supplement, take two tablets in the A.M. on an empty stomach or near empty stomach or as recommended by your physician or health care professional.
Serving Size: 2 Tablets
Servings Per Container: 30
Amount Per Serving
Indole 3-Carbinol ... 200mg
L-Taurine ... 20mg
(pharmaceutical grade amino acid)
Glycine ... 20mg
(pharmaceutical grade amino acid)
Oxidase ... 5mg
(5000 units/gram)
Pyridoxal-5-phosphate ... 5mg
Other Ingredients: Dicalcium phosphate, microcrystalline cellulose, silica and pharmaceutical glaze.
* This statement has not been evaluated by the Food and Drug Administration. This product is not intended to diagnose, treat, cure or prevent any disease.
It looks like there are no similar
products available