Inflame-X
Advanced Nutrition by Zahler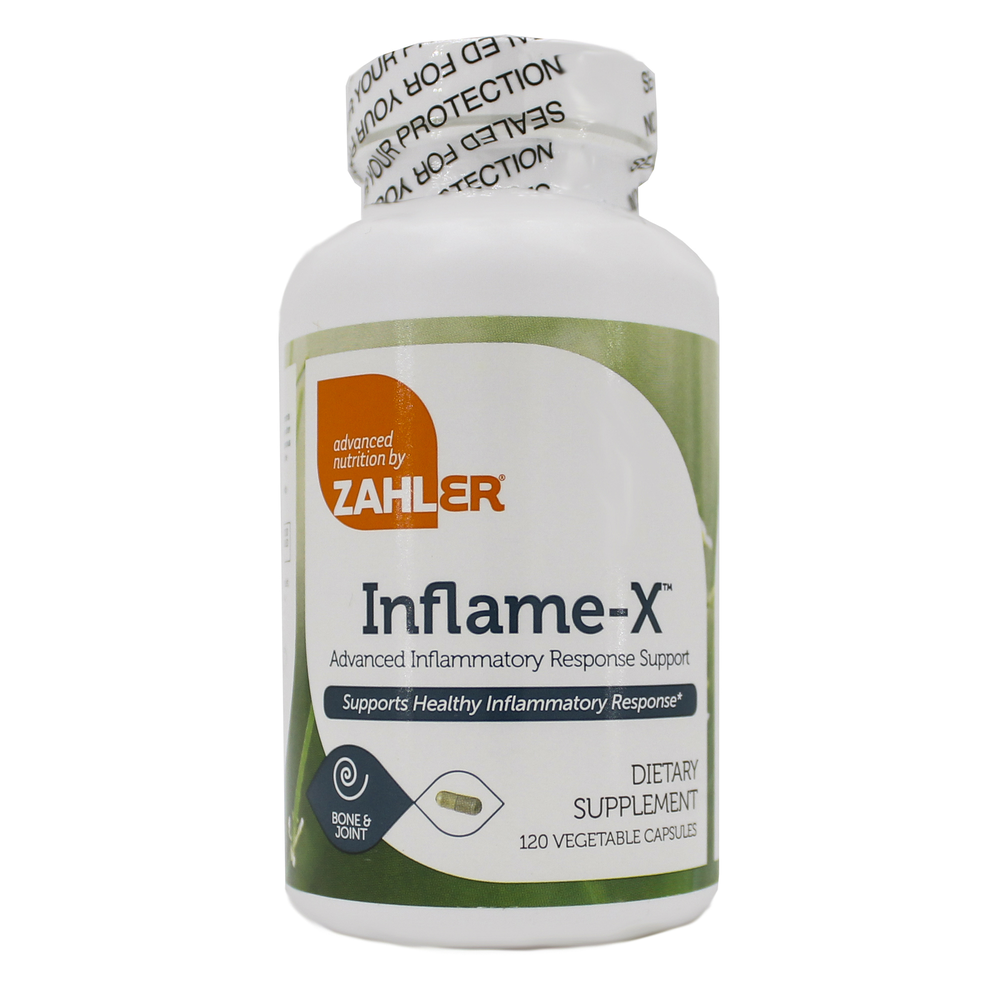 SKU: ANZ212-08088
Inflame-X contains a highly effective combination of pain-relieving and anti-inflammatory herbs and nutrients such as Turmeric, Ginger and Boswellin. These herbs work together to decrease inflammation, alleviate pain and stiffness, improve blood supply to the joints and improve overall joint function.*
What does Inflame-X target?Joint pain is associated with redness, swelling, and, potentially, loss of function of the joint. Nutrient deficiencies often delay the recovery time of inflammation in the body. The powerful ingredients in Inflame-X help support healthy inflammatory response function after strenuous exercise.*


Suggested Use:
Take 4 capsules daily; preferably 2 capsules twice a day with food or as directed by a healthcare professional.
Serving Size:
4 Capsules
Amount Per ServingWhite Willow Bark Powder
... 550mg
Turmeric Root Extract
... 500mg
Bromelain Complex
... 500mg
Indian Frankincense Gum Resin Powder
... 450mg
Yucca Root Powder
... 450mg
Ginger Root Powder
... 250mg
Other Ingredients:
Maltodextrin, Hypromellose (capsule), Organic Rice Hull Concentrate.
Keep out of reach of children. Do not use if safety seal is damaged or missing. If pregnant, nursing or on medication, consult with your healthcare practitioner.