Invigorate the Collaterals
Kan Herb Company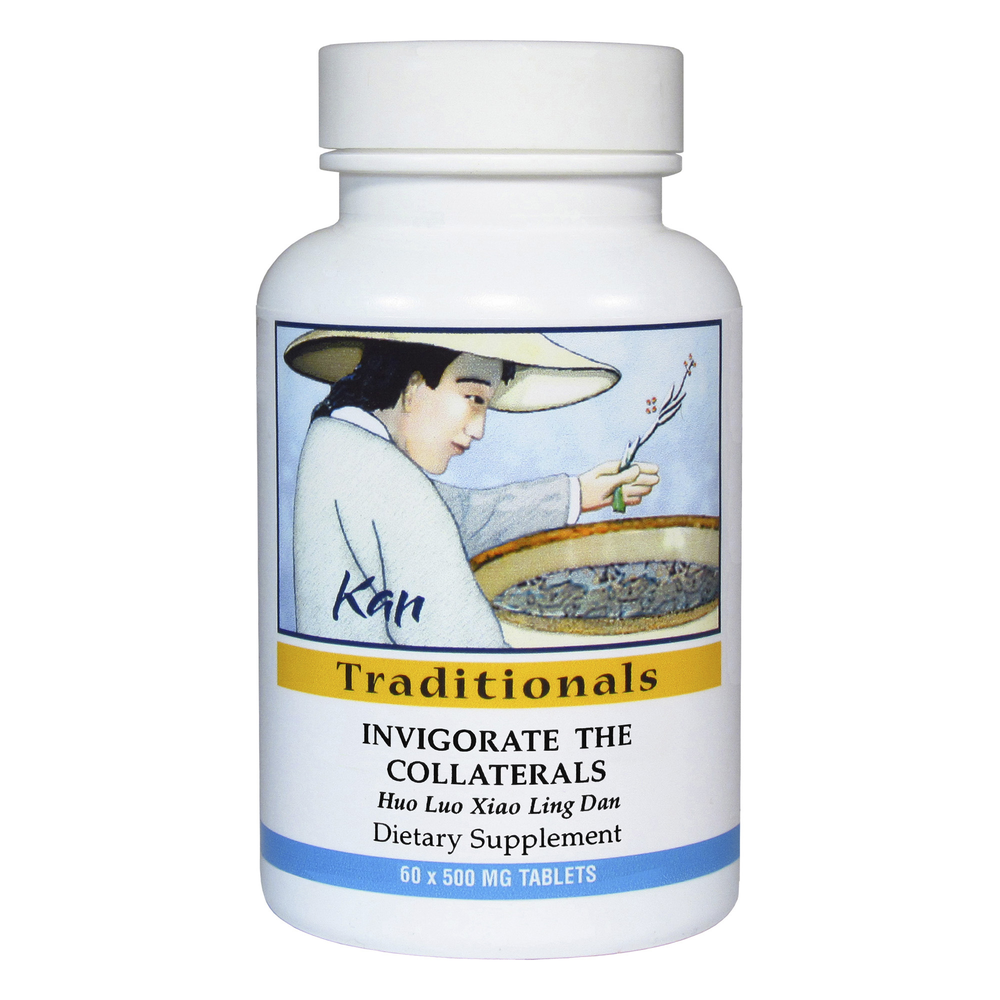 SKU: KA3T-IC60
Pattern Identification
-Post-traumatic pain or Blood stasis, obstruction of Connecting (Luo) vessels

Chinese Action
-Quickens the Blood and dispels stasis, opens the Connecting (Luo) vessels, relieves pain

Pulse
-Wiry and/or choppy

Tongue
-Dark red or purple, possibly with red or purple spots

Indications (Symptoms)
-Promotes healing of traumatic injuries, relieves bruising and swelling
-Helps ease occasional joint pain
-Aids in relieving menstrual disharmony, including menstrual cramps
-Assists in relieving various systemic pains from blockage and stasis
Adult Dosage: 1-2 tablets, 2-3 times daily.
Pinyin Name
-Common Name

Dang gui shen
-Dong quai root
Dan shen
-Chinese salvia root and rhizome
Mo yao
-Myrrh resin
Ru xiang
-Frankincense resin
Yan hu suo
-Corydalis yanhusuo tuber
Huai niu xi
-Achyranthes root

Plus 50 mg excipients & binders:
silicon dioxide (glidant/dehydrant), stearic acid (lubricant/binder),
microcellulose (coating)
Use only under the direct supervision of a qualified health
care practitioner, seek their advice if pregnant or nursing.
Keep out of reach of children. Keep tightly capped and out
of direct sunlight. Store at room temperature.