Invigorate the Collaterals Liquid
Kan Herb Company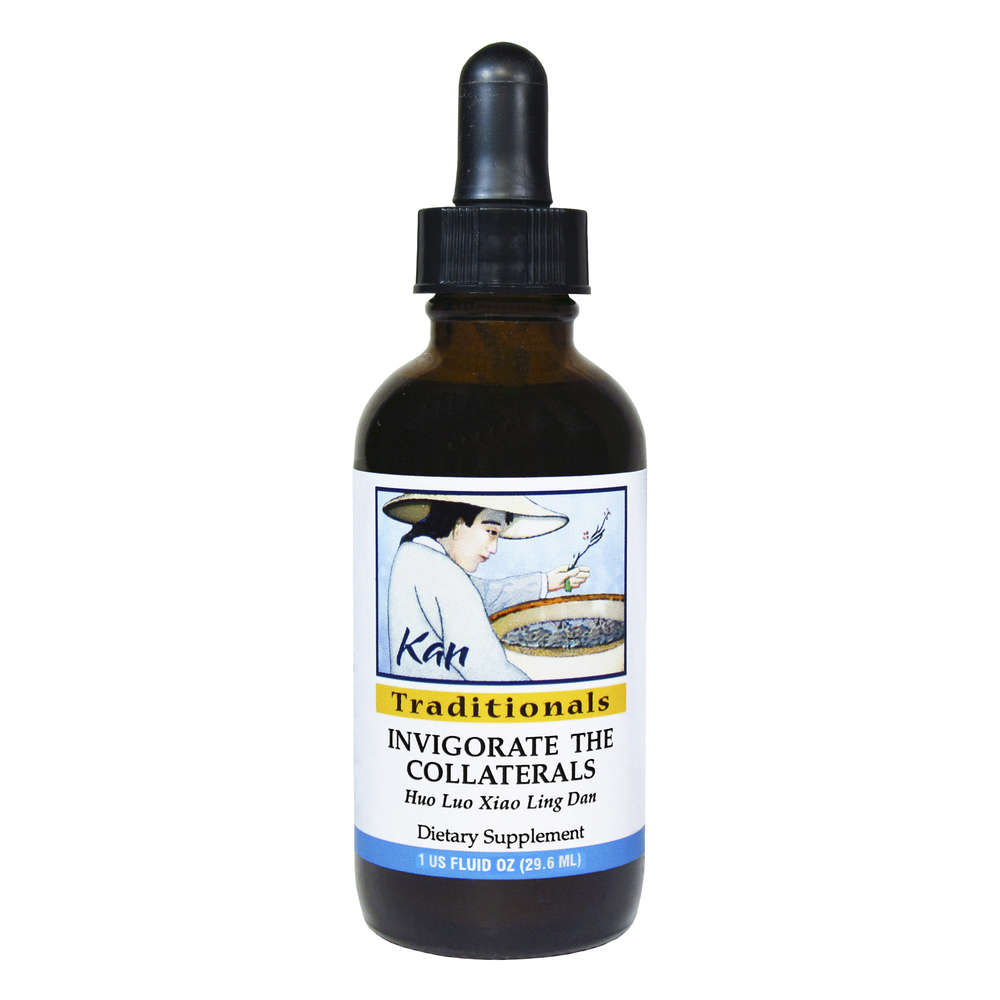 SKU: KA3T-IC1
Pattern Identification
-Post-traumatic pain or Blood stasis, obstruction of Connecting (Luo) vessels

Chinese Action
-Quickens the Blood and dispels stasis, opens the Connecting (Luo) vessels, relieves pain

Pulse
-Wiry and/or choppy

Tongue
-Dark red or purple, possibly with red or purple spots

Indications (Symptoms)
-Promotes healing of traumatic injuries, relieves bruising and swelling
-Helps ease occasional joint pain
-Aids in relieving menstrual disharmony, including menstrual cramps
-Assists in relieving various systemic pains from blockage and stasis
Adult Dosage: 20-30 drops, 2-3 times daily.
Pinyin Name
-Common Name

Dang gui shen
-Dong quai root
Dan shen
-Chinese salvia root and rhizome
Mo yao
-Myrrh resin
Ru xiang
-Frankincense resin
Yan hu suo
-Corydalis yanhusuo tuber
Huai niu xi
-Achyranthes root
Water: 55% to 66% by volume
Alcohol: 18% to 22% by volume
To evaporate alcohol, place drops in hot water.
Shake well before every use.
Use only under the direct supervision of a qualified health
care practitioner, seek their advice if pregnant or nursing.
Keep out of reach of children. Keep tightly capped and out
of direct sunlight. Store at room temperature.
Do not put dropper in mouth.