IronSorb 18mg
Jarrow Formulas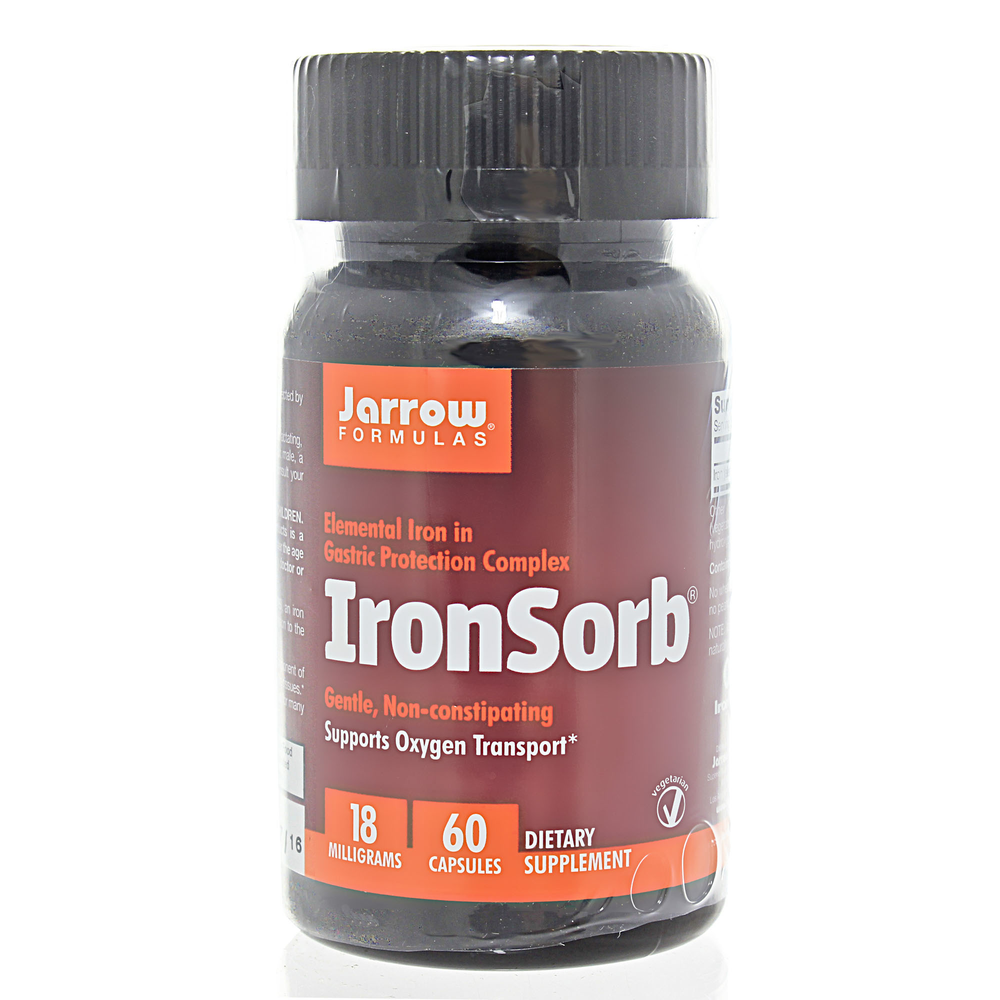 SKU: JAR-IRON
IronSorb
-Gentle, Non-constipating
-Supports Oxygen Transport*
IronSorb® contains Iron Protein Succinylate (IPS), an iron complex that is specially prepared to reduce irritation to the stomach in comparison to other forms of iron.*
Iron is an essential trace mineral required as a component of hemoglobin and myoglobin for transport of oxygen to tissues.* Supplemental iron is essential during pregnancy and for many teenage males and females.
Take 1 capsule per day with a meal or as directed by your qualified healthcare professional.
Serving Size: One Capsule

Amount Per Serving
Iron ... 18 mg
(elemental)(as iron protein succinylate)
Other Ingredients: Cellulose, magnesium stearate (vegetable source) and silicon dioxide. Capsule consists of hydroxypropylmethylcellulose.
Contains: Milk (casein).
No wheat, no gluten, no soybeans, no egg, no fish/shellfish, no peanuts/tree nuts.
IronSorb® is a very stable product, and its color naturally ranges from tan to dark powder (granules).
If you have a medical condition, are pregnant, lactating, trying to conceive, under the age of 18, an adult male, a post-menopausal female, or taking medications, consult your healthcare professional before using this product.
WARNING: Accidental overdose of iron-containing products is a leading cause of fatal poisoning in children under the age of six. In case of an accidental overdose call a doctor or poison control center immediately.
KEEP OUT OF REACH OF CHILDREN.
These statements have not been evaluated by the Food and Drug Administration. This product is not intended to diagnose, treat, cure, or prevent any disease.