Irritease Liquid
Kan Herb Company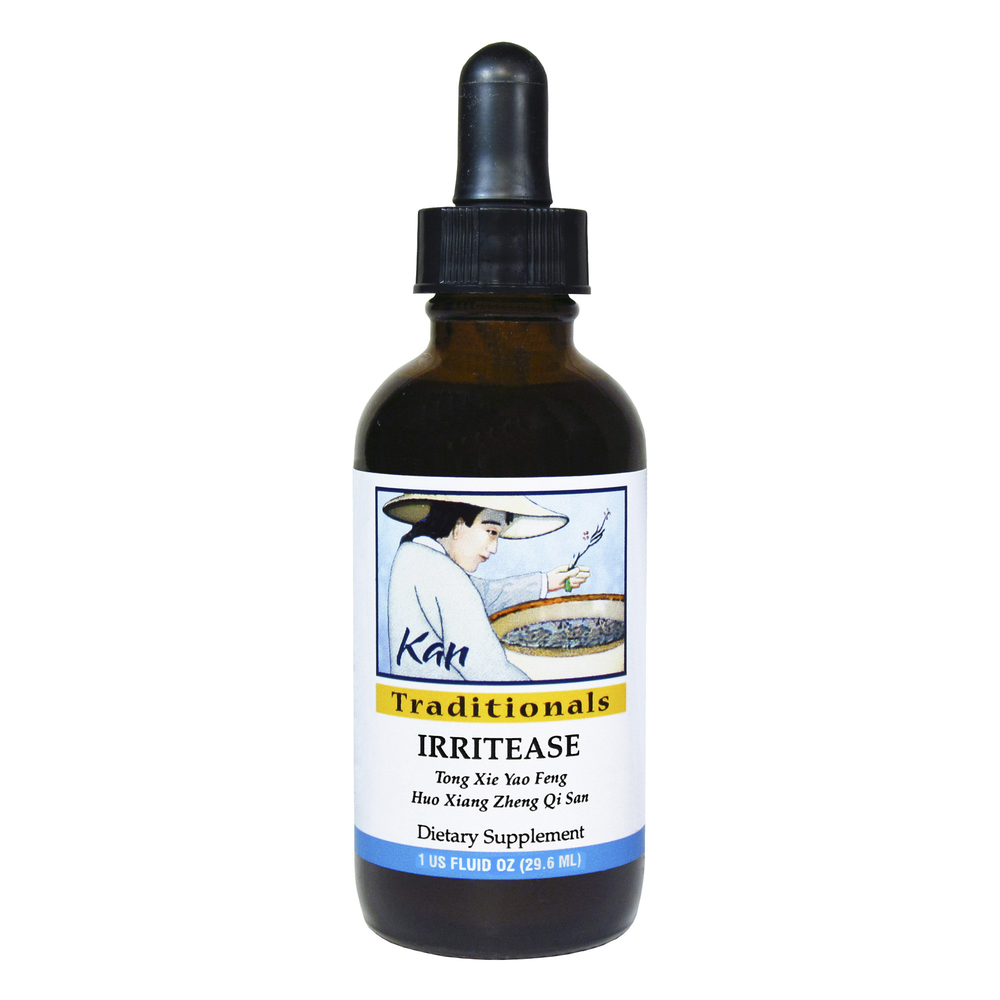 SKU: KA3T-IE1
Irritease, a dietary supplement by Kan Herbals, is available in and 60 and 120 tablet form, as well as 1 oz.
10-20 drops, 2-3 times daily (recommended for adults)
Capillaris herb
White atractylodes rhizome
Codonopsis root
Jobs tears seed
Schisandra fruit
Chinese giant hyssop herb
Bupleuerum root
Magnolia bark
Quick fried ginger root
Chinese ash bark
Poria cocos fruiting body
Plantain seed
Phellodendron bark
Chinese licorice root (honey fried)
White peony root
Vladimiria root
Coptis rhizome
Siler root
Tangerine dried rind of mature fruit
Fragrant angelica root

Water 55% to 65% by volume
Alcohol 18% to 22% by volume

To evaporate alcohol, place drops in hot water.
Keep out of reach of children. Store at room temperature.
Use only as directed by your health care professional and seek their advice if pregnant or nursing.
This item may contain a chemical known to the State of California to cause cancer, birth defects, or other reproductive harm. Under CA Prop 65, it is required to include an additional labeled warning for the CA public.