D3 2000™ Complex (formerly Iso D3™)
Metagenics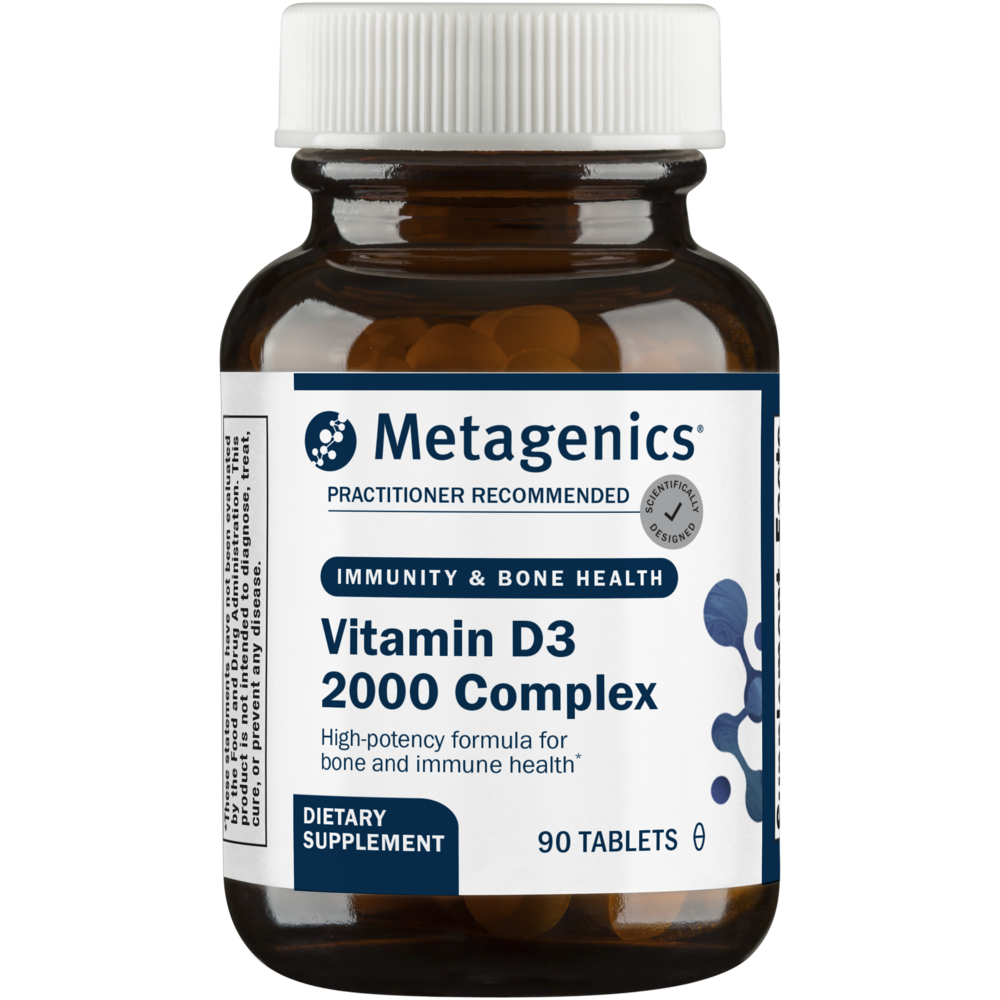 SKU: MET-ISOD
D3 2000™ Complex (formerly Iso D3™)
D3 2000™ Complex delivers 2,000 IU of the preferred form of vitamin D, as vitamin D3, in each tablet. The inclusion of isoflavones may help facilitate the body's utilization of vitamin D3.*
Suggested Use:
Take one tablet daily with food or as directed by your healthcare practitioner.
Serving Size: 1 Tablet
Amount Per Serving
Vitamin D ... 50 mcg (2,000 IU) 250%
Soybean Concentrate† ... 64 mg *
Total Isoflavones ... 25 mg *
(containing all forms of genistin, daidzin, and glycitin)
Other Ingredients: Microcrystalline cellulose, soy isoflavones (soy), cholecalciferol, stearic acid (vegetable), sodium starch glycolate, and silica.
Contains: Soy.
This product is non-GMO and gluten-free.
*Daily Value not established.
†Derived from non-genetically engineered, identity-preserved soybeans.
Caution: If pregnant or nursing, or taking other nutritional supplements or medication, consult your healthcare practitioner before use. Keep out of the reach of children.
Storage: Keep tightly closed in a cool, dry place