IsoFresh Probiotic for Vaginal Balance
Fairhaven Health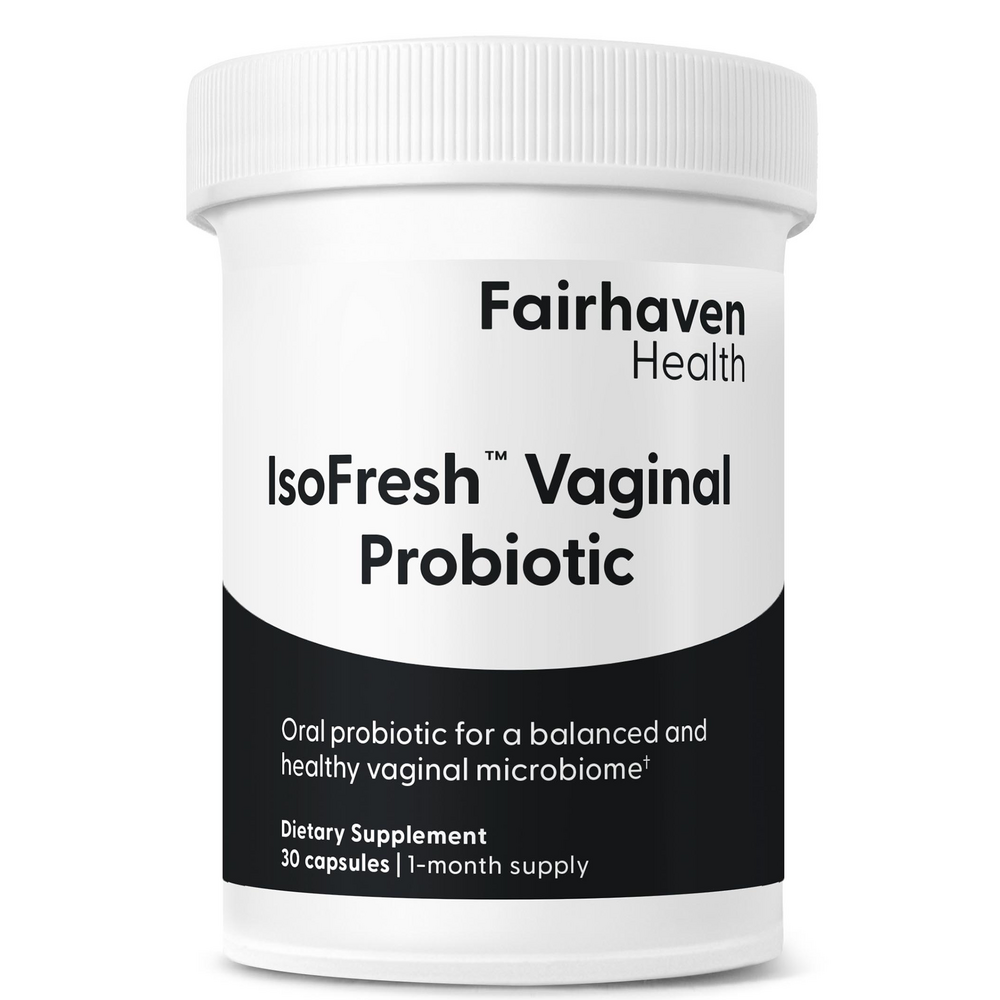 SKU: FHH-PROBIOTICYEASTBALANCE
A once daily oral probiotic specifically targeted to support a healthy vaginal ecosystem by replenishing healthy bacteria.* Supplies 5 probiotic strains for a total of 10 billion CFU.


Suggested Use:
Take 1 capsule daily as a dietary supplement.


Serving Size: 1 Capsule

Amount Per Serving
Probiotic Blend … 74mg (10 Billion CFU)
Lactobacillus rhamnosus
Lactobacillus reuteri
Bifidobacterium longum
Lactobacillus acidophilus
Bifidobacterium lactis

Other Ingredients: Microcrystalline cellulose, Vegetable capsule (hypromellose, gellan gum), Magnesium stearate, Silicon dioxide.

Contains milk.

Made without Gluten or Soy. Suitable for Vegetarians.


Take only as directed. Consult your health care provider before taking if you are pregnant, lactating, or if you are under care for a medical condition. The IsoFresh Probiotic bottle is designed with an inner liner to ensure maximum potency. Store in a cool, dry place. Once open, close the cap tightly between use and use within 90 days.