Isotonic Min. Formula (Mg/K Aspartate)
Ecological Formulas/Cardiovascular Research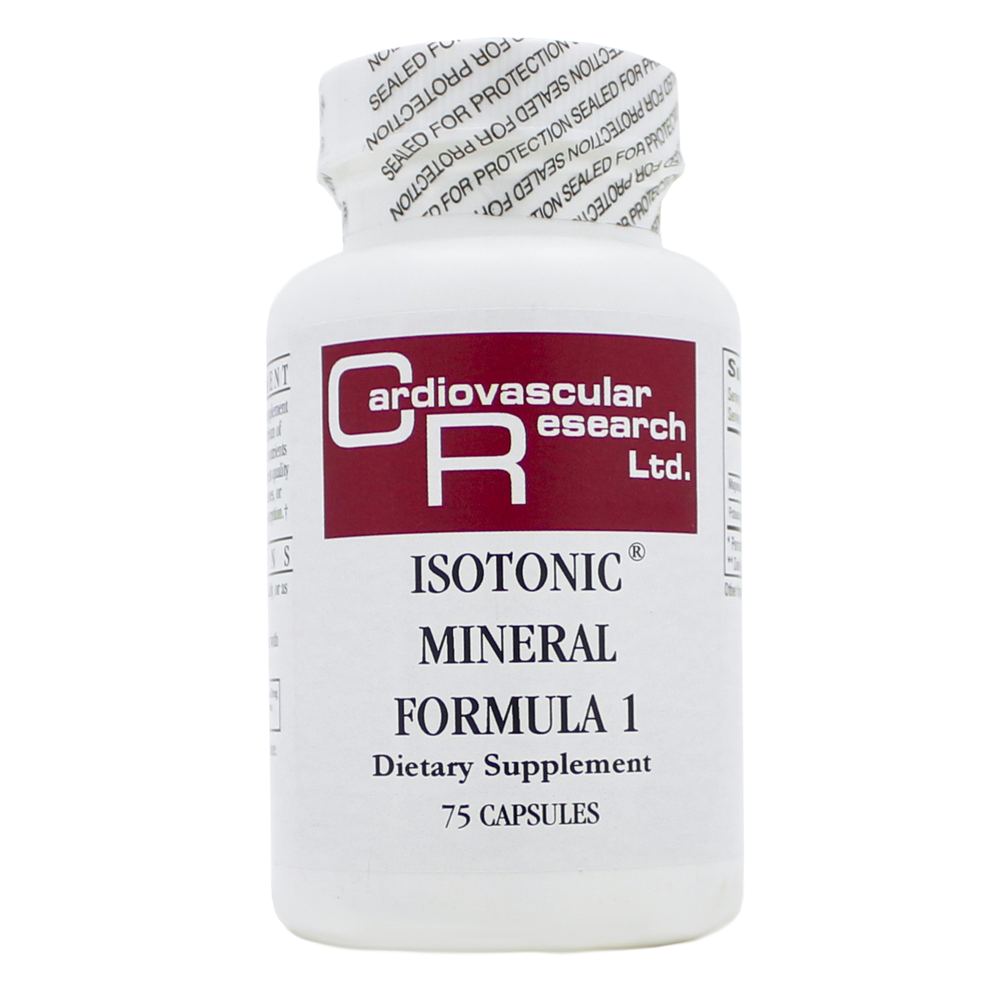 SKU: CVR-IMF1
Isotonic Mineral Formula is a dietary supplement designed to establish the proper ionic equilibrium of magnesium and potassium as aspartates. The nutrients within these capsules are the purest and highest quality obtainable and contain no diluents, preservatives, or binders to ensure maximal tolernace and absorption.
The minerals in the formula are complexed with aspartic acid as occurring in the free form.
As a dietary supplement, take one or two capsules daily, or as directed by a physician.
Serving Size: 2 Capsules
.5
Amount per Serving
Magnesium ... 35mg
(aspartate)
Potassium ... 99mg
(aspartate)
Other Ingredients: Gelatin, Cellulose, Silixon Dioxide, Magneisum Stearate.