Jade Windscreen Liquid
Kan Herb Company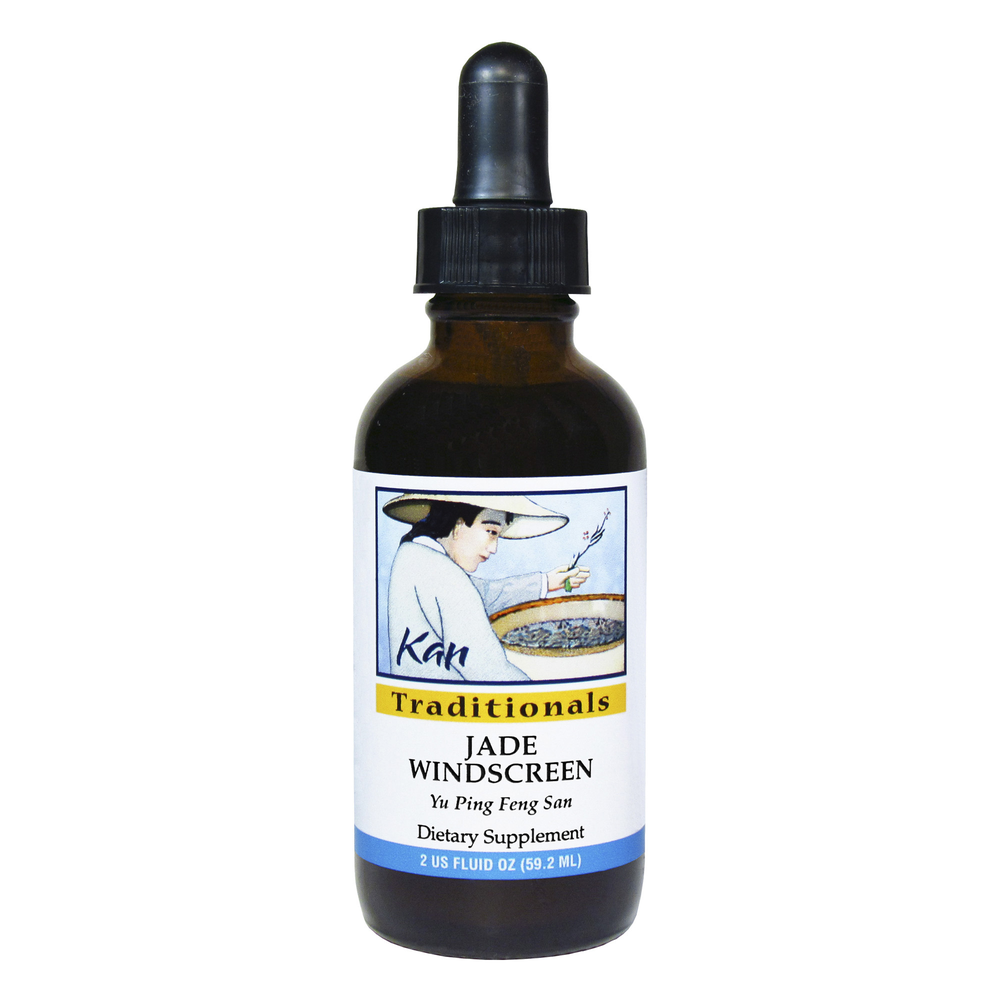 SKU: KA3T-JW2
Pattern Identification
-Defensive (Wei) Qi and Lung Qi deficiency

Chinese Action
-Supplements the Lung and Defensive (Wei) Qi, stabilizes the exterior and fortifies the Spleen

Pulse
-Floating or forceless and thready

Tongue
-Pale, puffy with a thin white coating

Indications (Symptoms)
-Occasional seasonal allergies, runny nose, clear discharge, sneezing
-Reduces temporary spontaneous sweating on exertion or exposure to Wind
-Eases respiratory tract disharmonies with underlying Qi deficiency

Adult Dosage: 20-30 drops, 2-3 times daily.
Pinyin Name
-Common Name

Huang qi
-Astragalus root
Bai zhu
-White atractylodes rhizome
Fang feng
-Siler root
Shan yao
-Chinese yam rhizome
Hei zao
-Black jujube fruit
Gui zhi
-Chinese cinnamon twig
Bai shao
-White peony root
Water: 55% to 66% by volume
Alcohol: 18% to 22% by volume
To evaporate alcohol, place drops in hot water.
Shake well before every use.
Use only under the direct supervision of a qualified health
care practitioner, seek their advice if pregnant or nursing.
Keep out of reach of children. Keep tightly capped and out
of direct sunlight. Store at room temperature.
Do not put dropper in mouth.