Jade Windscreen
Kan Herb Company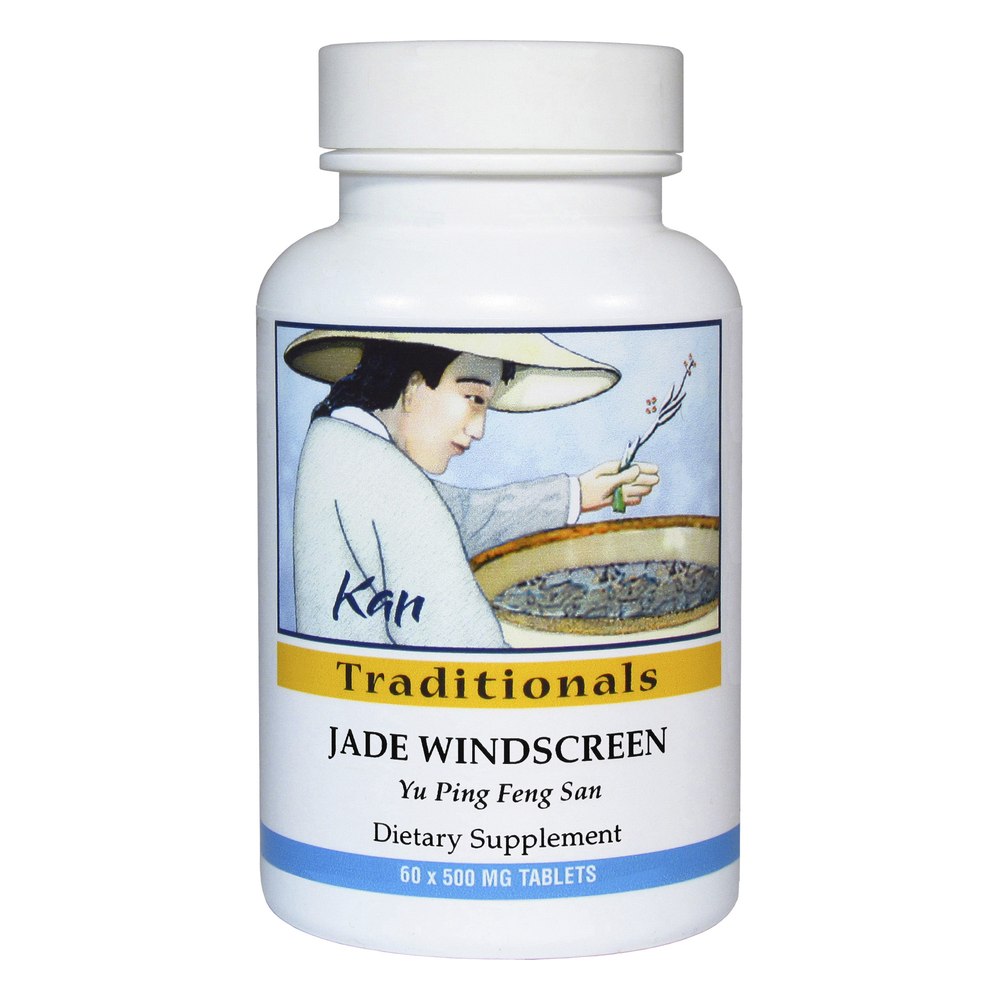 SKU: KA3T-JW60
Pattern Identification
-Defensive (Wei) Qi and Lung Qi deficiency

Chinese Action
-Supplements the Lung and Defensive (Wei) Qi, stabilizes the exterior and fortifies the Spleen

Pulse
-Floating or forceless and thready

Tongue
-Pale, puffy with a thin white coating

Indications (Symptoms)
-Occasional seasonal allergies, runny nose, clear discharge, sneezing
-Reduces temporary spontaneous sweating on exertion or exposure to Wind
-Eases respiratory tract disharmonies with underlying Qi deficiency

Adult Dosage: 1-2 tablets, 2-3 times daily.
Pinyin Name
-Common Name

Huang qi
-Astragalus root
Bai zhu
-White atractylodes rhizome
Fang feng
-Siler root
Shan yao
-Chinese yam rhizome
Hei zao
-Black jujube fruit
Gui zhi
-Chinese cinnamon twig
Bai shao
-White peony root

Plus 50 mg excipients & binders:
silicon dioxide (glidant/dehydrant), stearic acid (lubricant/binder),
microcellulose (coating)
Use only under the direct supervision of a qualified health
care practitioner, seek their advice if pregnant or nursing.
Keep out of reach of children. Keep tightly capped and out
of direct sunlight. Store at room temperature.