Stone Clearing
Health Concerns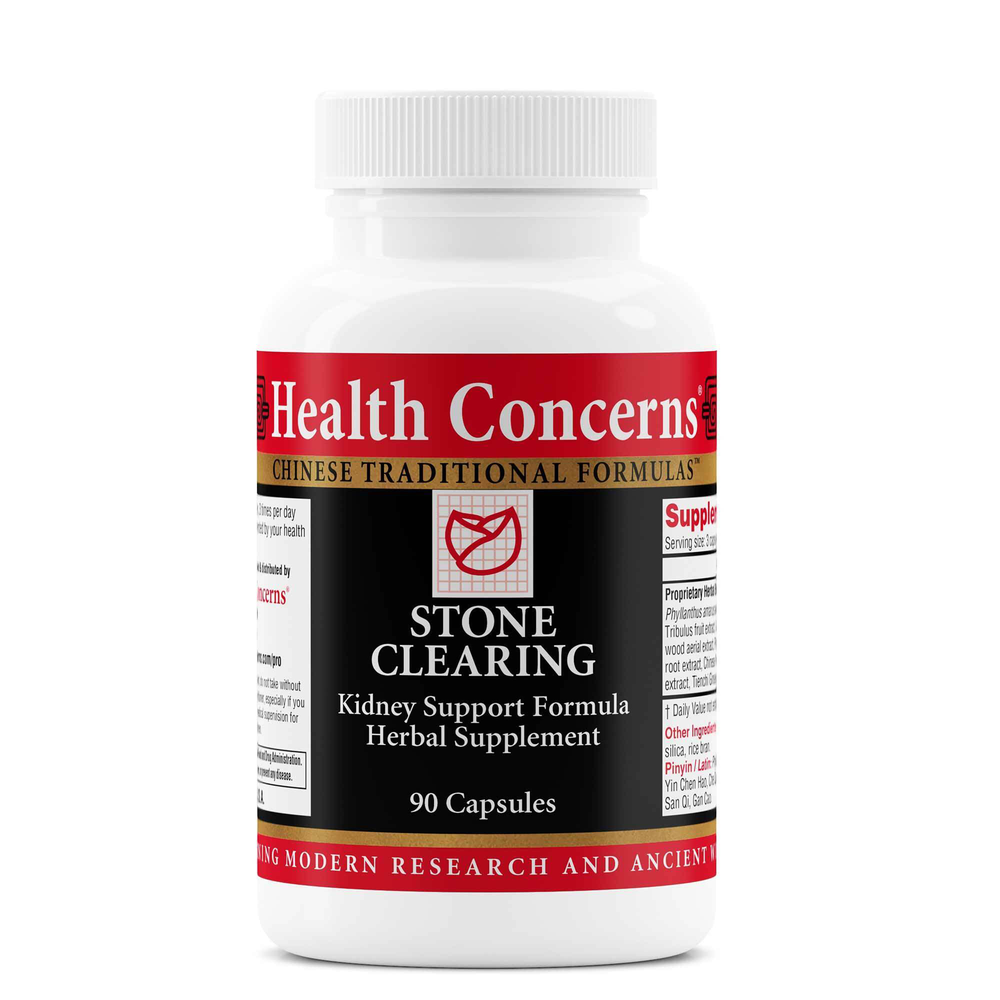 SKU: HE2-1HJ350090
Chinese Therapeutic Effects:
Dissolves Urinary and Kidney Stones
Promotes Blood Circulation
Diuretic
Suggested Use:

Take 3 capsules. TID, between meals.
Serving Size:
3 Capsules
Amount Per ServingProprietary Blend
... 2250mg
Lysimachia herb (jin qian cao), Lygodium spore (hai jin sha), Bupleurum root (chai hu), Plantago seed (che qian zi), Polygonum herb (bian xu), Dianthus herb (qu mai), Red Peony root (chi shao), Gardenia fruit (zhi zi), Capillaris herb (yin chen hao), Aurantium fruit (zhi shi), Tienchi root (san qi), Licorice root (gan cao)
Other Ingredients:
Vegetable Gum, Silicon Dioxide, Stearic Acid, Cellulose
Contraindications: Do not rely on this formula as the sole treatment for kidney stones. The patient should be monitored and treated with a combination of TCM and western medical methods, i.e., ultrasound.
This product is not intended for use by pregnant women.