JittersAway
Pacific Biologic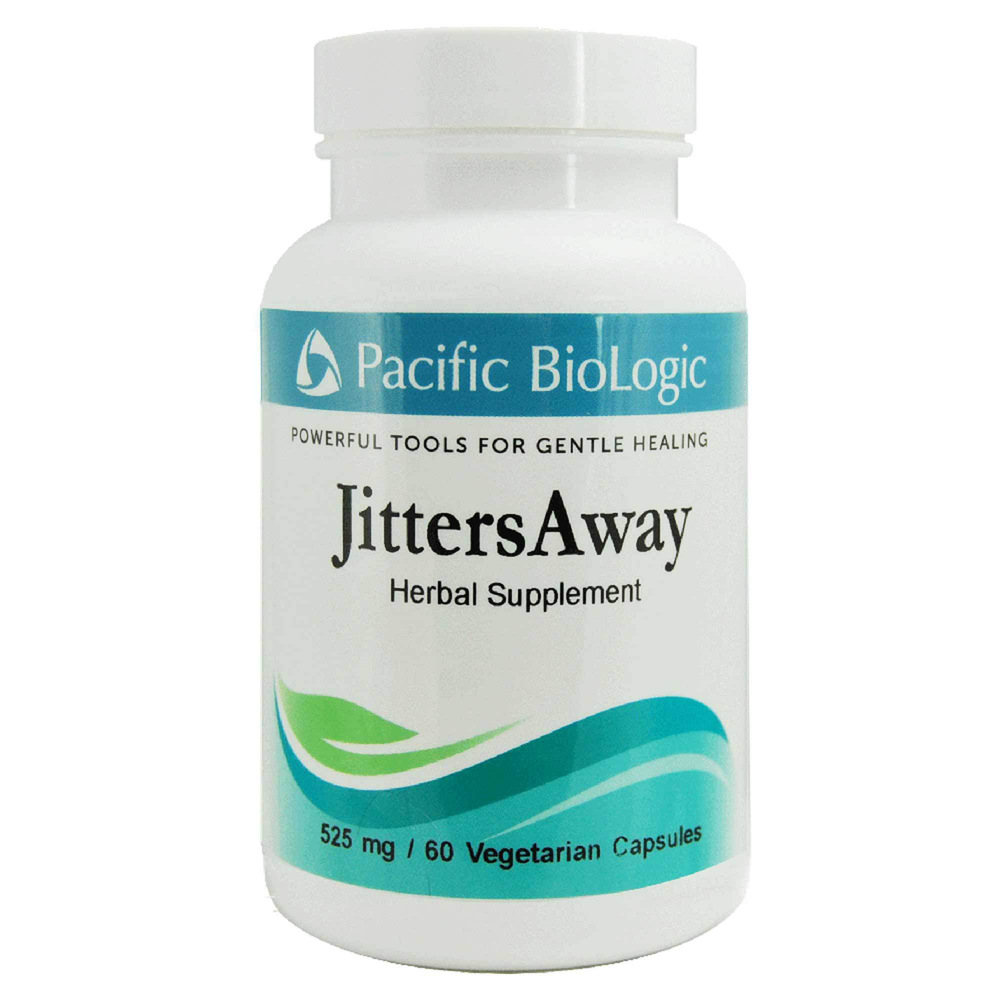 SKU: PAC-40132
JittersAway 60c is available by Pacific Biologic.
Pacific BioLogic
POWERFUL TOOLS FOR GENTLE HEALING
JittersAway
Herbal Supplement
700 MG / 60 VEGETARIAN CAPSULES
SUGGESTED DOSAGE: For support of occasional nervous tension, take 1-3 capsules up to 3 times daily.
Serving size: 1 capsule

Amount per capsule 700 mg % DV
Proprietary Blend
Fossilized bone Long Gu *
Oyster shell Mu Li *
Fo-ti stem Ye Jiao Teng *
Jujube seed Suan Zao Ren *
Chinese salvia root Dan Shen *
Poria root Fu Shen *
Polygala root Yuan Zhi *
Mother-of-pearl Zhen Zhu Mu *
CAUTION: If pregnant or nursing, consult your healthcare provider before taking this, or any other product.