Joint Synergy+
Metabolic Response Modifier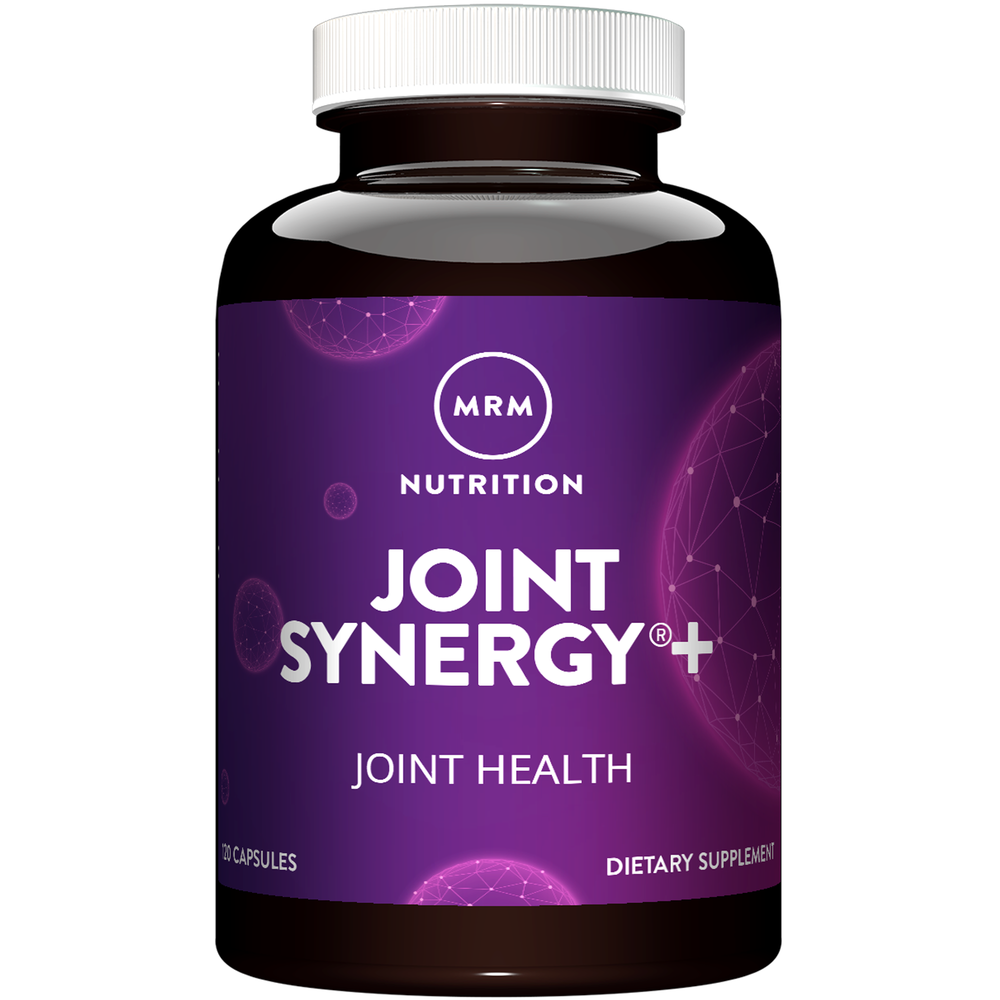 SKU: ME2-21008
Joint Synergy+
Joint Synergy™+ provides a systematic approach to joint care and repair.
Each capsule supplies the most advanced ingredients known to promote joint health including the superior activity of Noto-Gin™. Noto-Gin™ is a unique form of Panax Ginseng shown to provide fast relief to muscles, bones and joints.
Supplement Facts
Serving Size: 2 Capsules
Amount Per Serving:
Potassium (from Glucosamine Sulfate 2KCI) - 50mg
Chloride (from Glucosamine Sulfate 2KCI) - 45mg
Sodium (from Chondroitin Sulfate Sodium) - 10mg
Manganese (from Manganese Citrate) - 4mg
Glucosamine Sulfate (2KCI) - 400mg
MSM (Methyl-Sulfonyl-Methane) - 250mg
Chondroitin Sulfate Sodium - 120mg
Collagen Protein Complex - 120mg
Boswellia Serrata (70% Boswellic Acids) - 100mg
Panax Ginseng Extract (80% Ginsenosides) - 50mg
Sea Cucumber (20% Mucopolysaccharides) - 50mg
Cetyl-Myristoleate Complex - 50mg
Bromelain (2400GDU/g) - 50mg
White Willow Bark (15% Salicin) - 40mg
Theracurmin Turmeric Root Extract - 20mg
Other Ingredients
Rice flour and magnesium stearate. Capsule is made of gelatin
Contains
NO
added milk, egg, peanut, tree nut, fish, soy, wheat, gluten or yeast ingredients.
Contains
Shellfish
Suggested Use
Take 2 capsules daily with a meal, or as directed by your qualififed healthcare provider.
Warnings
If pregnant, nursing, or taking other medications, consult healthcare provider before using this product.
Keep out of reach of children.