JTL Mobility®
Natura Health Products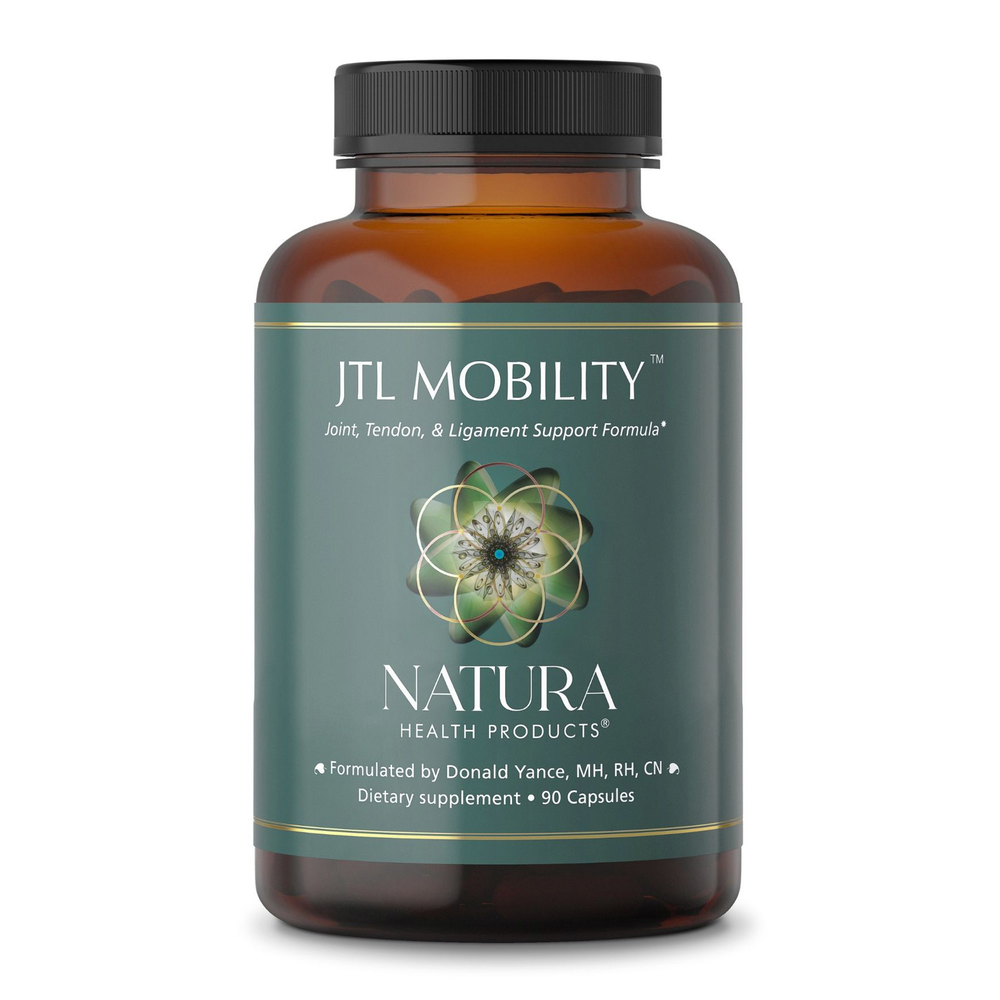 SKU: NTH-JTLC123
nourishes joints, tendons and ligaments*
supports healthy joint function, mobility and comfort*
encourages cartilage synthesis and joint integrity*
modulates healthy inflammatory response*
JTL Mobility® combines specialized nutrients with powerful herbal compounds to support healthy function of joints, tendons and ligaments. It contains natural compounds that encourage cartilage synthesis and joint integrity, provide building blocks for connective tissue and modulate healthy inflammatory response function. This unique formula enhances the natural repair processes of connective tissue and supports joint strength and lubrication, thus encouraging joint mobility and promoting comfort.*
Suggested Use:
Take 3 capsules daily or as directed by your healthcare practitioner
Serving Size:
3 capsules
Amount Per ServingCollagen
... 350mg
(from Salmon)
Glucosamine Sulfate
... 250mg
Green Lipped Whole Mussel Powder
... 250mg
(Perna canaliculus) (no shell)
Devil's Claw Root Ext
... 200mg
(Harpagophytum procumbens/zeyheri)
White Willow Bark Ext
... 200mg
(Salix alba)
Yucca Trunk Ext
... 165mg
(Yucca schidigera)
Chondroitin Sulfate
... 75mg
Bioperine® Black Pepper Fruit Ext
... 10mg
(Piper nigrum)
Other Ingredients:
Vegetable capsule (Hydroxypropyl, methylcellulose, water), microcrystalline cellulose, magnesium stearate.
Contains fish (salmon) and shell fish (shrimp and crab shell, mussel).
Warning:
Not use for during pregnancy. Keep out of reach of children. Protect from heat, light and moisture.