Kaprycidin-A
Ecological Formulas/Cardiovascular Research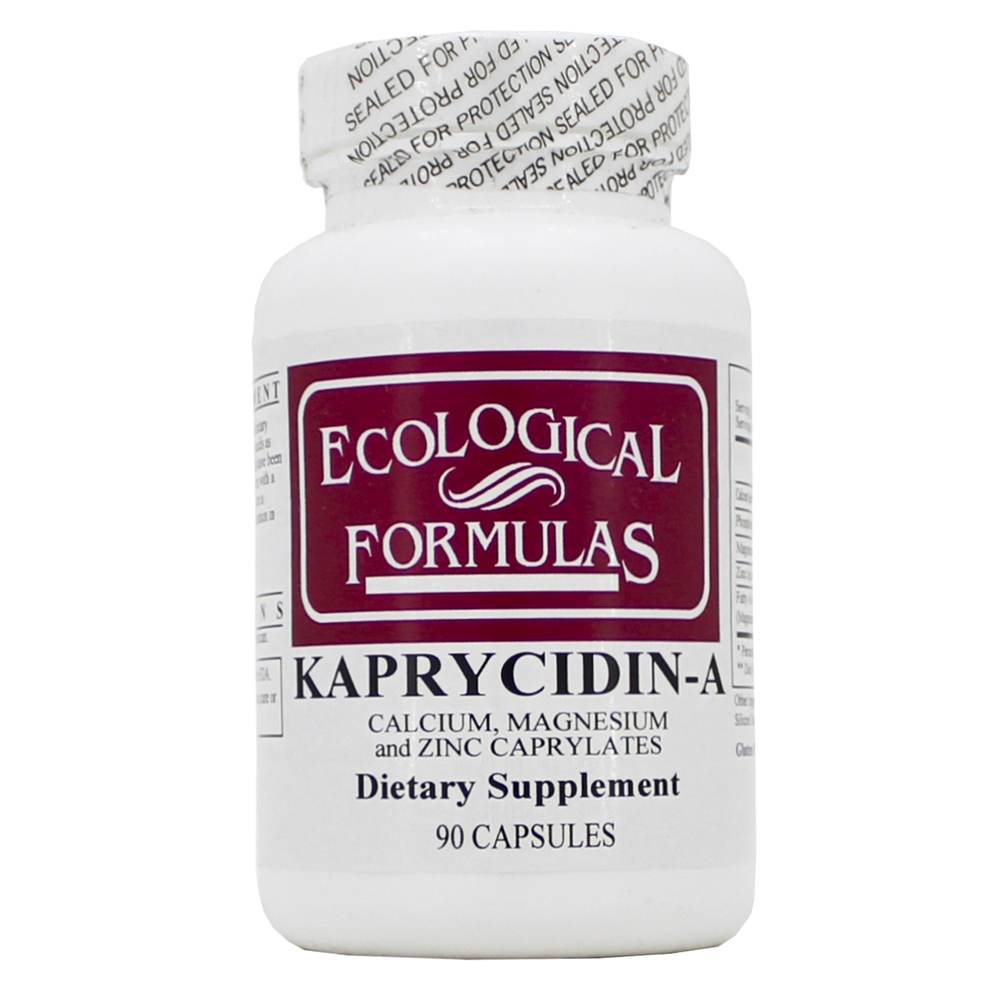 SKU: CVR-KAPA
Kaprycidin-A is a scientifically designed nutritional supplement containing a unique blend of fatty acids as naturally derived from coconut oil. Best results have been obtained using Kaprycidin-A in conjunction with a low-yeast diet. Manufacturing processes require a slow release delivery system to prevent denaturation in the gastro intestinal tract.
Take one to six capsules daily, or as directed by a physician.
Calcium 60 mg, Magnesium 20 mg, Zinc 15 mg, Fatty Acid Blend 325 mg (Calcium, Magnesium and Zinc Caprylates)
Contains - Methyl Cellulose, Magnesium Stearate and Silicon Dioxide.
Does Not Contain - phenols and very low sodium
It looks like there are no similar
products available