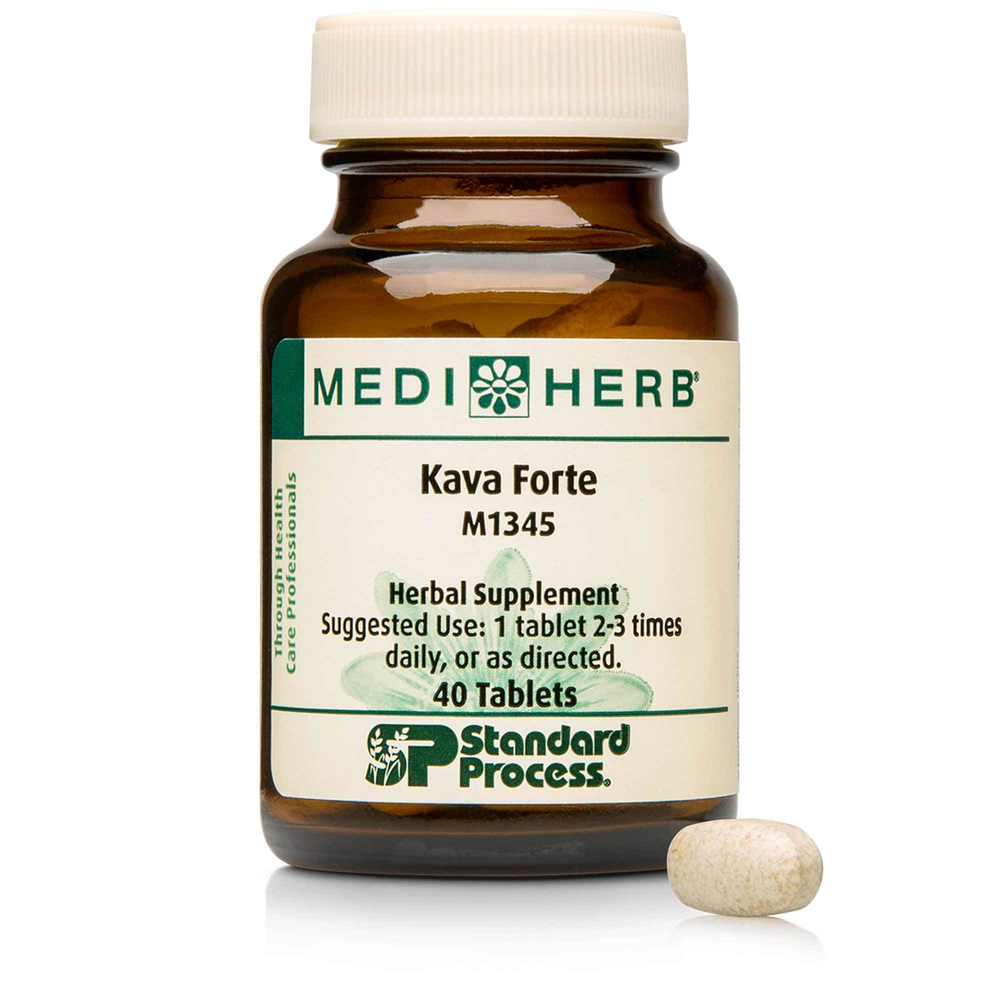 SKU: MDH-M1345
Kava Forte contains Kava root extracted with 100% water to promote relaxation and calm the nerves. The compounds in Kava Forte, particularly the kavalactones, work together to traditionally help:
Calm the nerves
Ease the effects of temporary nervous tension and stress
Promote relaxation and sleep
Support muscle relaxation*
Take 1 tablet 2 – 3 times daily, or as directed.
Serving Size:
1 Tablet
Amount Per ServingKava root 7:1 water extract
... 455mg
from Piper methysticum root 3.2 gContaining kavalactones 50 mg
Other Ingredients:
Microcrystalline cellulose, maltodextrin, magnesium stearate, silicon dioxide, hypromellose, sodium starch glycolate and dibasic calcium phosphate dihydrate.
Caution:
US FDA advises that a potential risk of rare, but severe, liver injury may be associated with kava-containing dietary supplements. Ask a health care professional before use if you have or have had liver problems, frequently use alcoholic beverages, or are taking any medication. Stop use and see a doctor if you develop symptoms that may signal liver problems (eg unexplained fatigue, abdominal pain, loss of appetite, fever, vomiting, dark urine, pale stools, yellow eyes or skin). Not for use by persons under 18 years of age, or by pregnant or breastfeeding women. Not for use with alcoholic beverages. Excessive use, or use with products that cause drowsiness, may impair your ability to operate a vehicle or dangerous equipment. Not for prolonged use. Do not exceed recommended dose. For other contraindications and cautions consult your health care professional.