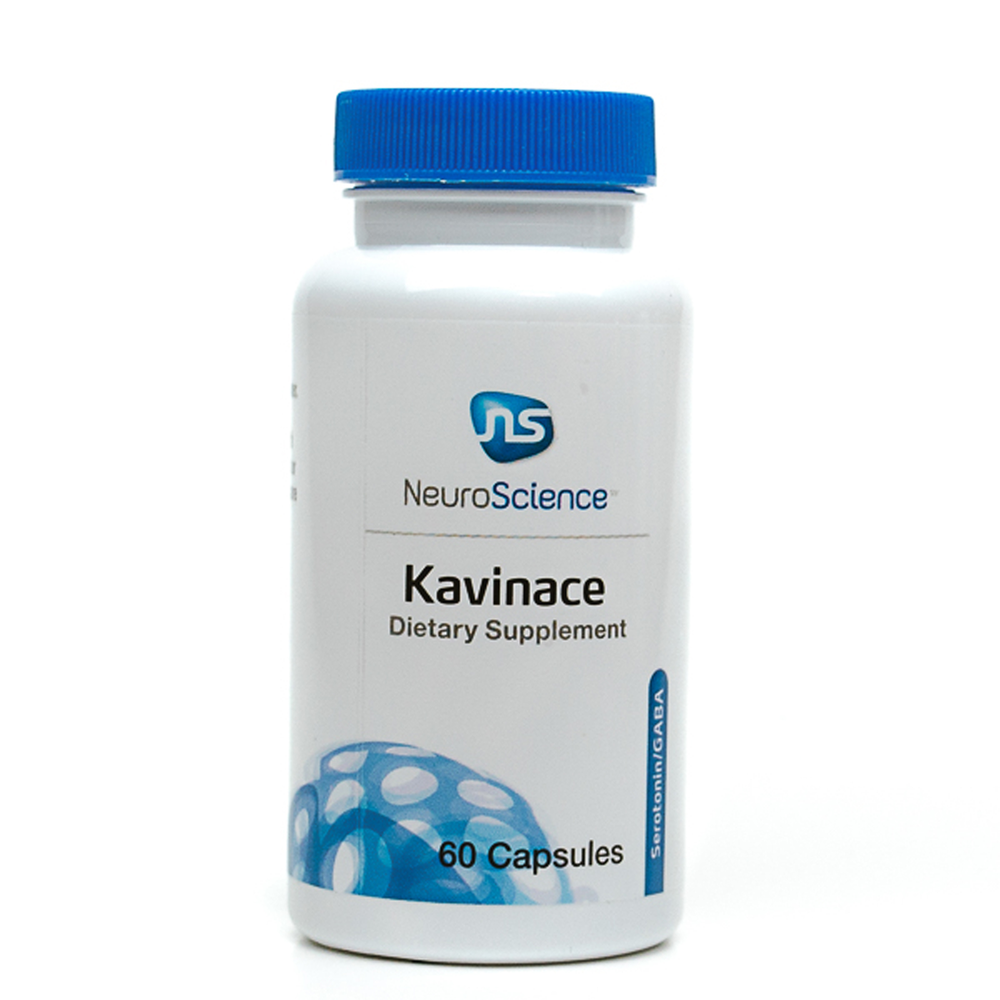 SKU: NEU-2057
Contains a blend of ingredients involved in the synthesis and activity of GABA, a neurotransmitter important for sleep*
GABA is the primary inhibitory neurotransmitter in the brain, meaning its central role is to balance excitability of neurons (1). Because of its function, GABA is important for promoting sleep, calm, and managing stress (2-4). Stress is thought to alter GABA synthesis and activity by affecting the expression of GABA-synthesizing enzymes and receptors (5).
Ingredients such as taurine and vitamin B6 are important for glutamate-GABA balance.* High glutamate can damage neurons, alter cellular homeostasis, and cause mitochondrial dysfunction, which can ultimately lead to cell death (6). Taurine demonstrates GABA-A agonist activity and protects neurons and mitochondria against glutamate-induced damage (6, 7).* Active form of vitamin B6 is important for the synthesis of GABA as it is a required cofactor for glutamate decarboxylase, the enzyme responsible for converting glutamate to GABA (8-10).*
References:
Gou Z, et al. Dongwuxue Yanjiu. 2012;33(E5-6):E75-81.
Mohler H. Neuropharmacology. 2012;62(1):42-53.
Saper C, et al. Nature. 2005;437(7063):1257-63.
Mody I and Maguire J. Front Cell Neurosci. 2012;6:4.
Maguire J. Front Cell Neurosci. 2014;8:157.
Ye H, et al. Can J Neurol Sci. 2013;40(5):628-34.
Kletke O, et al. PLoS One. 2013;8(4):e61733.
Rowley N, et al. Neurochem Int. 2012;61(4):546-58.
Martin D. Cell Mol Neurobiol. 1987;7(3):237-53.
Mukherjee T, et al. Biochim Biophys Acta. 2011;1814(11):1585-96.
Take 1-2 capsules one to two times daily or as directed by your healthcare provider. Suggested at bedtime.
Serving Size: 2 Capsules
Amount Per Serving
Vitamin B6 ... 2mg
(as pyridoxal 5-phosphate)
Proprietary Blend ... 950mg
Taurine and 4-amino-3-phenylbutyric acid HCl
Other Ingredients: Microcrystalline cellulose, Vegetable capsule (Hypromellose, water), and Magnesium stearate (vegetable source).
If you are pregnant or nursing, consult your healthcare provider before use.