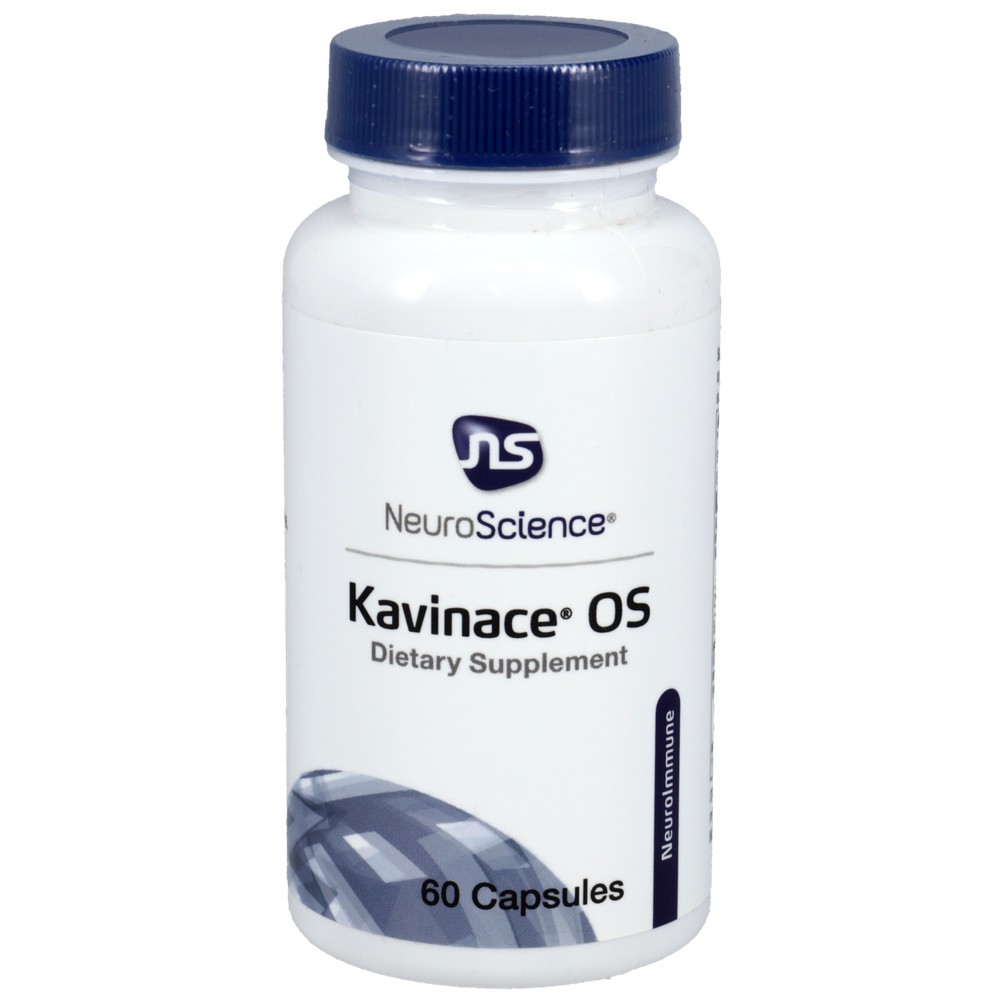 SKU: NEU-20053
The newest formulation from the quick sleep support brand you trust.*
Kavinace® OS is a comprehensive blend of ingredients shown to improve the onset, duration, and efficiency of sleep.* Contains proven ingredients to positively impact sleep quality and designed to address common disruptors of a healthy sleep/wake cycle.*
Kavinace® OS offers the convenience of a consistent experience for those loyal to Kavinace with capsules identical in size and type (vegetable).
NeuroScience supplements undergo rigorous, product specific, third party testing to guarantee label claims of each ingredient and the absence of heavy metals, pesticides, residual solvents, and microbes.
Suggested Use:
Take 2 capsules at bedtime or as directed by your healthcare provider. Do not exceed suggested use.
Serving Size:
2 Capsules
Amount Per Serving
Magnesium
… 25mg
(as magnesium bisglycinate chelate)
Zinc
… 15mg
(as zinc bisglycinate chelate)
Selenium
... 200mcg
(as selenomethionine)
Melatonin
... 5mg
Proprietary Blend
... 214mg
L-theanine, Resveratrol (as trans-resveratrol), and Astaxanthin.
Other Ingredients:
Vegetable capsule (Hypromellose, water), Organic rice concentrate, and Microcrystalline cellulose.
Warning
:
If pregnant, nursing, or taking prescription drugs, consult your healthcare professional prior to use.