KETO Electrolyte Powder - Lemon Lime
Trace Minerals Research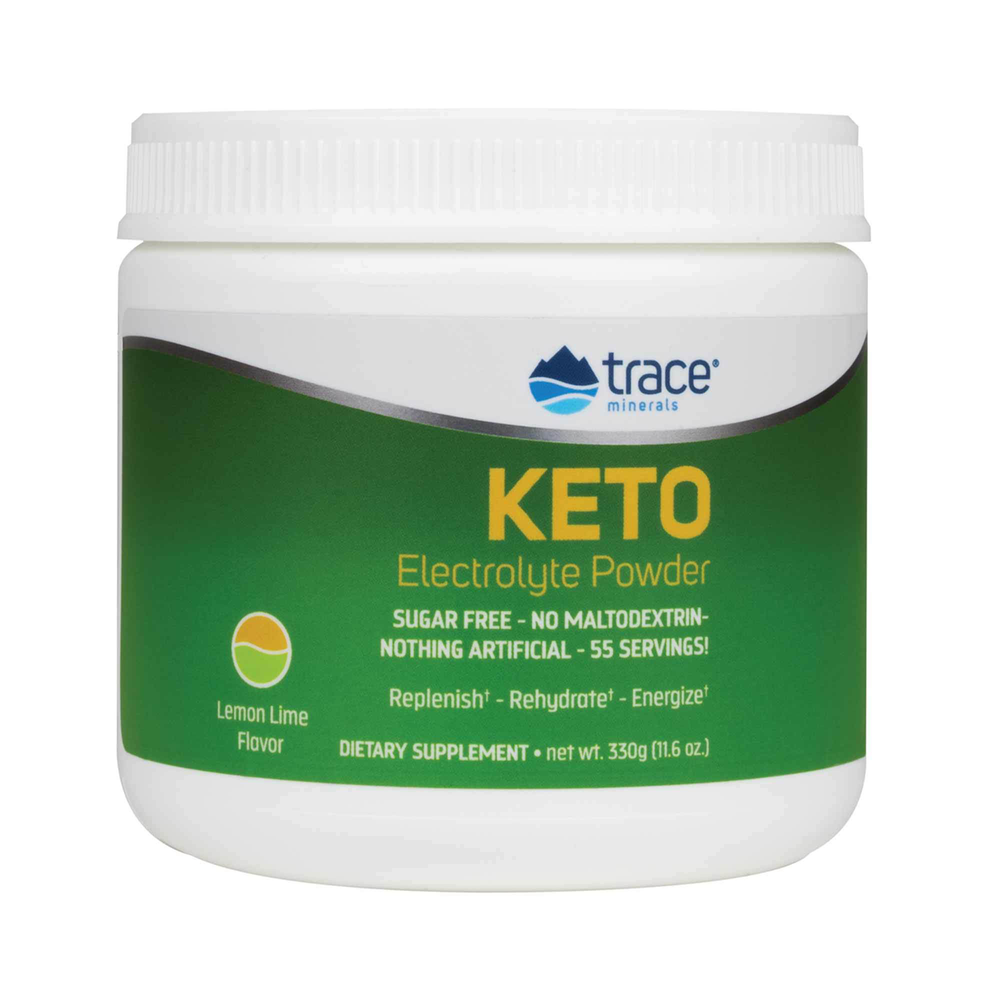 SKU: TRM-KELL01
Keto friendly - 0g Carbs
- Replenishes lost electrolytes†
- Rapid rehydration†
- Sustained energy & endurance†
- NO muscle cramps†
- Efficient muscle recovery†
- Full spectrum trace mineral &
electrolyte complex
- Delicious flavor
Mix 1 scoop (6 g) with 16 oz of water. Follow with plenty of fluids for efficient hydration.


Serving Size 1 scoop (6 g)
Servings Per Container 55
Amount Per Serving
Calcium (as Calcium Lactate) 75mg 6%
Magnesium (from Magnesium Citrate) 120mg 29%
Chloride (from Sea Salt) 15mg 1%
Sodium (from Sea Salt) 10mg <1%
Potassium (from Potassium Citrate) 1000mg 21%
Electrolyte Mineral Complex 100mg **
A concentrated complex of electrolytes and ionic trace minerals.
**Daily Value (DV) not established.
Other Ingredients: Citric acid, natural _avors, malic acid,
steviol glycosides.
NO KNOWN ALLERGENS. GLUTEN FREE
NOTICE: If you are pregnant, nursing, taking medication, or
have a known medical condition–especially kidney disease,
hyperkalemia (high blood potassium) or low pulse
rate–please consult your physician before using this product.