Khella Compound
Wise Woman Herbals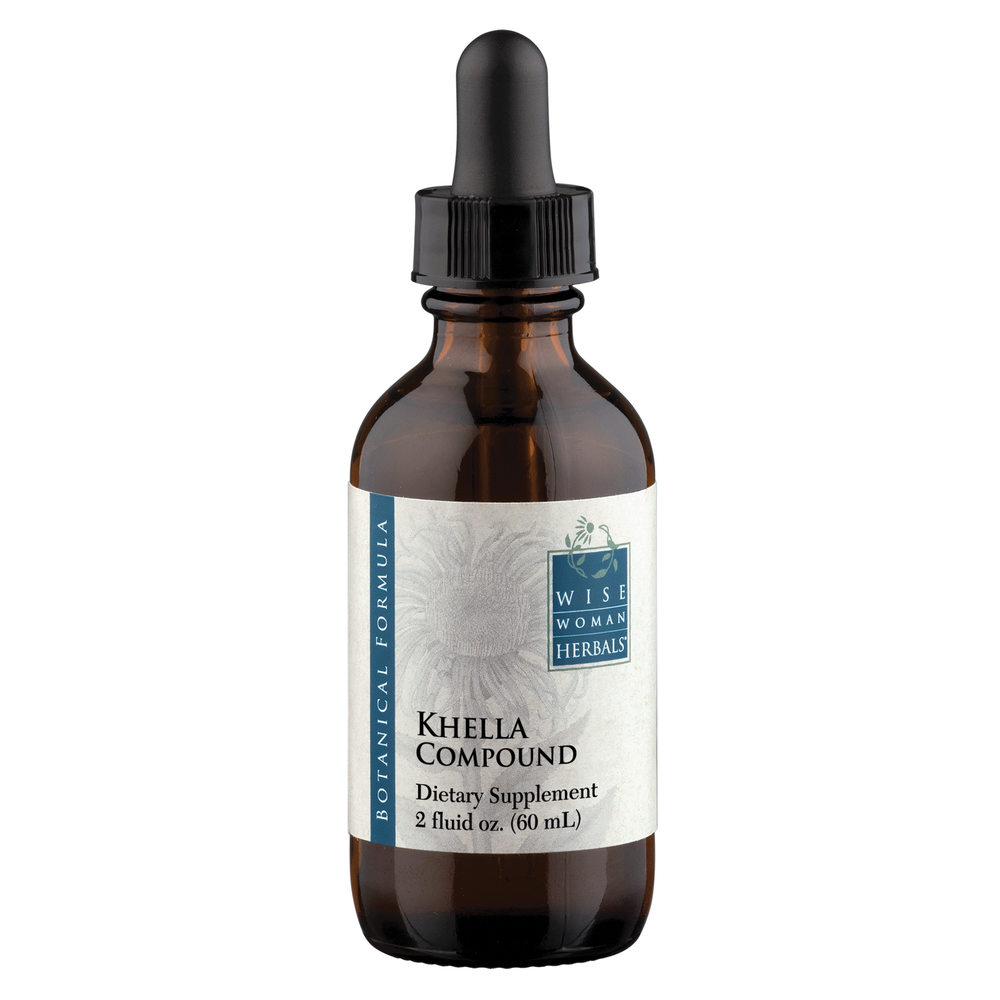 SKU: WWH-2KHCO
Supports normal healthy respiratory tract function.
Take 20-60 drops, 3-4 times a day.
Ammi visnaga (khella), Grindelia spp. (gumweed), Inula helenium (elecampane), Eriodictyon californicum (yerba santa), Glycyrrhiza glabra (licorice), Verbascum thapsus (mullein), and Capsicum annuum (cayenne).
This formula supports normal function of the lungs and is not specific for acute asthma attacks. Since asthma can be life threatening, a qualified healthcare practitioner should be consulted for proper use of this product.
It looks like there are no similar
products available