Kid's Propolis Throat Spray Immune
Beekeeper's Naturals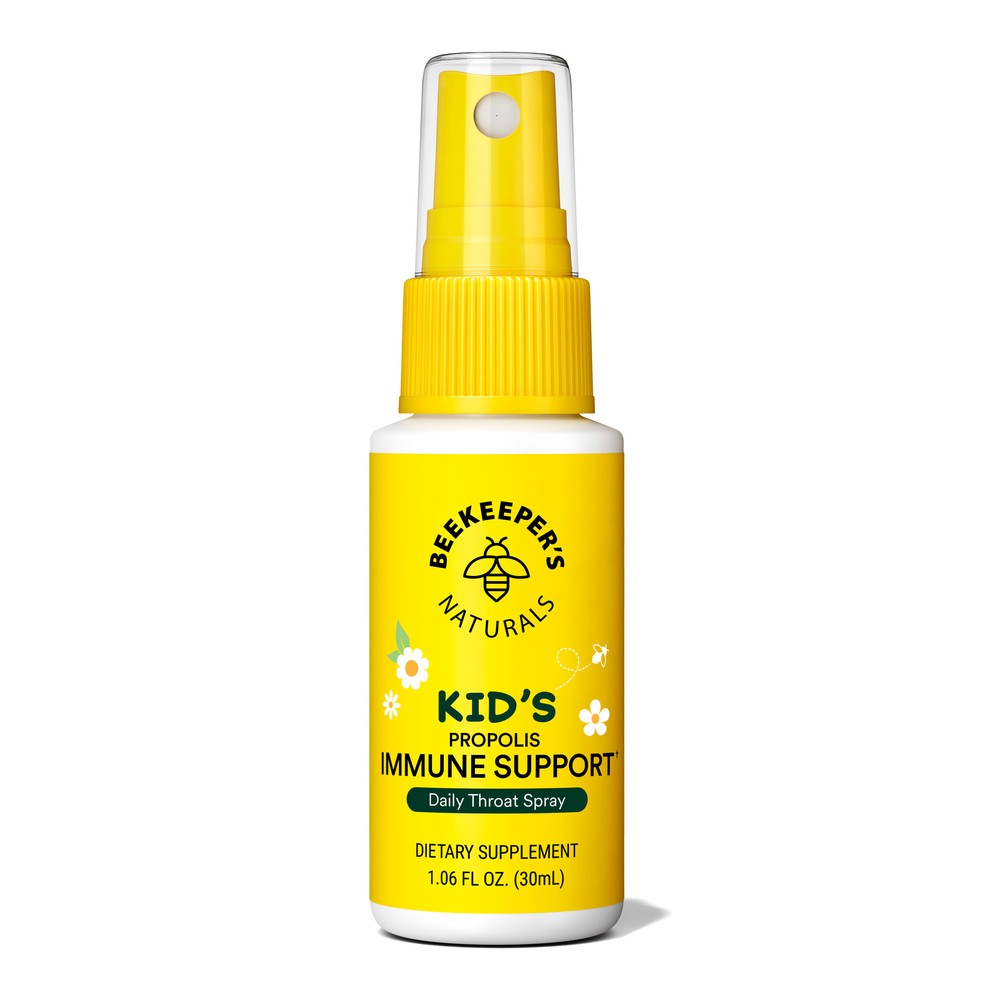 SKU: BEE897-KIDSPROP30ML
Everyday immune support for your kiddo. 1.06 fl oz. (30mL)*

• Supports their immune system with antioxidants, vitamin C, zinc, iron, B vitamins, and over 300 other beneficial compounds*
• Contains flavonoids and polyphenols that fight free radicals and combat oxidative stress*
• Soothe the littlest throats with buckwheat honey*


Suggested Use:
For children 2-12 years old, we recommend 4 sprays, 2 times per day for immune support that's worth sharing with the whole family. Prior to the first dose, administer 1 spray and monitor closely for signs of an allergic reaction.


Serving Size: 4 sprays (0.5mL)

Amount Per Serving
Bee Propolis Extract ... 77.5mg

Other Ingredients: Vegetable Glycerin, Purified Water, buckwheat honey.

Certified keto and paleo. Gluten-free and soy-free. Always free of artificial colors, preservatives, fillers, alcohol, GMOs, and refined sugars.

Caution: Consult a health care practitioner for use beyond 1 month. People allergic to bees, bee products, poplar tree products, or balsam of Peru may experience allergic reactions. Not recommended for pregnant or lactating women. As with all dietary supplements, consult your health care professional before use. Do not use the product if the safety seal is open. Store in a cool, dry place to preserve freshness. Shake well before use.