Kidney & Bladder
Nutritional Frontiers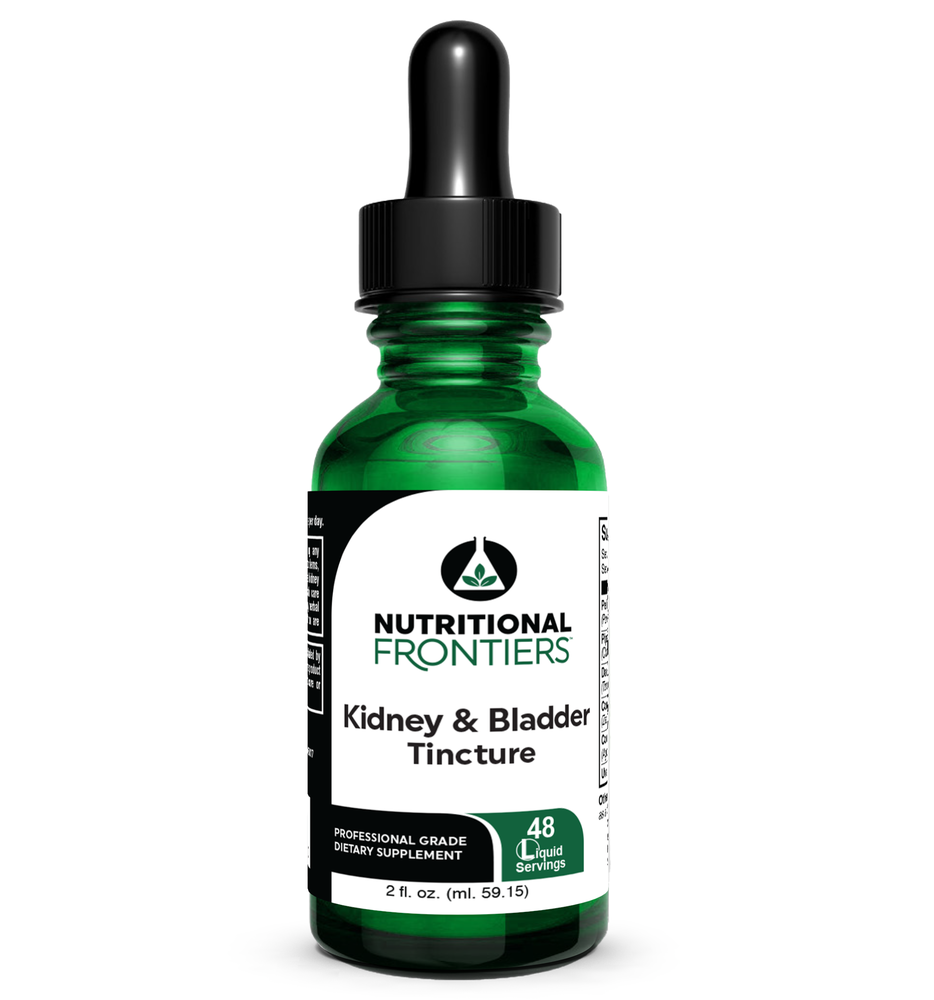 SKU: NUT412-04NFHTKB002
Kidney & Bladder Tincture by Nutritional Frontiers is an herbal combination formula to nourish and tonify the kidneys and urinary tract.*
1-2 full droppers 1-2 times per day.



Ingredients:
Pellitory •20%
(Parietaria diffusa)
Pipsissewa •15%
(Chimaphila umbellate)
Dandelion Leaf •15%
(Taraxacum spp.)
Cornsilk •15%
(Zea mays)
Couch Grass Root •20%
(Agropyron repens)
Uva Ursi •15%

Other Ingredients: 40% alcohol as a preservative.
Warning: If you are nursing, taking any medications, have blood pressure problems, or have kidney disease or impaired kidney function, please consult your health care practitioner before taking this or any herbal product. Do not use this product if you are pregnant.