Kidney Qi Formula(T-07)
TCM Zone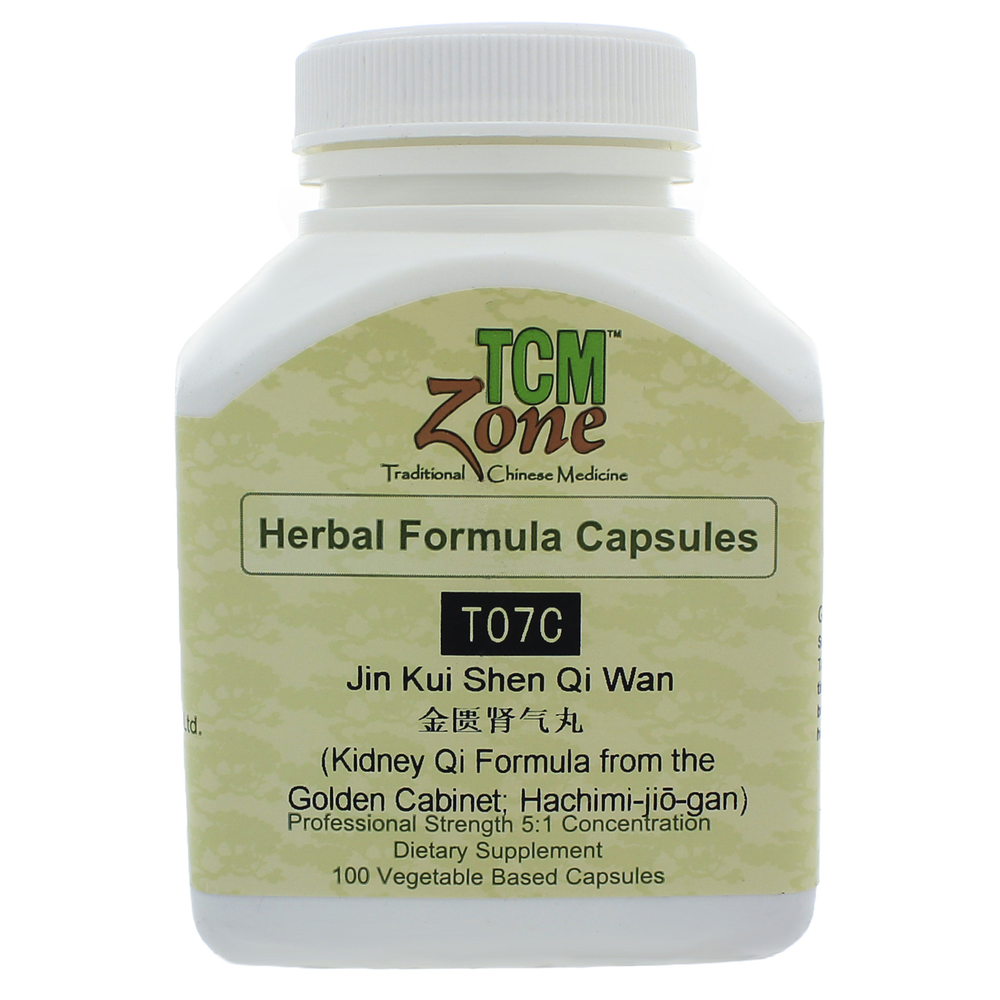 SKU: TCM-T07C
Kidney Qi Formula (T-07) 100c is available by Honso, Usa.
TCM ZONE
Traditional Chinese Medicine
Herbal Formula Capsules
T07
Jin Kui Shen Qi Wan
(Kidney Qi Formula from the Golden Cabinet; Hachimi-jio-gan)
Professional Strength 5:1 Concentration
Dietary Supplement
100 Vegetable Based Capsules
More Info:
Manufactured for:
TCMzone, LLC
Exclusively Distributed by:
Honso USA, Inc.
4602 E. Elwood St # 6
Phoenix, AZ 85040
Made in China
Suggested Use:
Take four (4) vegetable capsules each time, three (3) times daily before or between meals, or as directed by your health care professional.
Serving Size: 12 vegetable capsules (6 g total, 5:1 concentration)

Amount Per Day (12 vegetable capsules)*
Rehmannia Root ...8.89
(Shu di huang)
Dioscorea Rhizome ...4.44
(Shan yao)
Cornus Fruit ...4.44
(Shan zhu yu)
Hoelen ...3.33
(Fu ling)
Moutan Bark ...3.33
(Mu dan pi)
Alisma Rhizome ...3.33
(Ze xie)
Cinnamon Bark ...1.11
(Gui zhi)
Processed Lateral Root of Aconite ...1.11
(Fu zi)
* Amount of raw herbs before processing; Daily value not established.
Other ingredients: None