Calm Restore Herbal Kids Drops
Gaia Herbs/Professional Solutions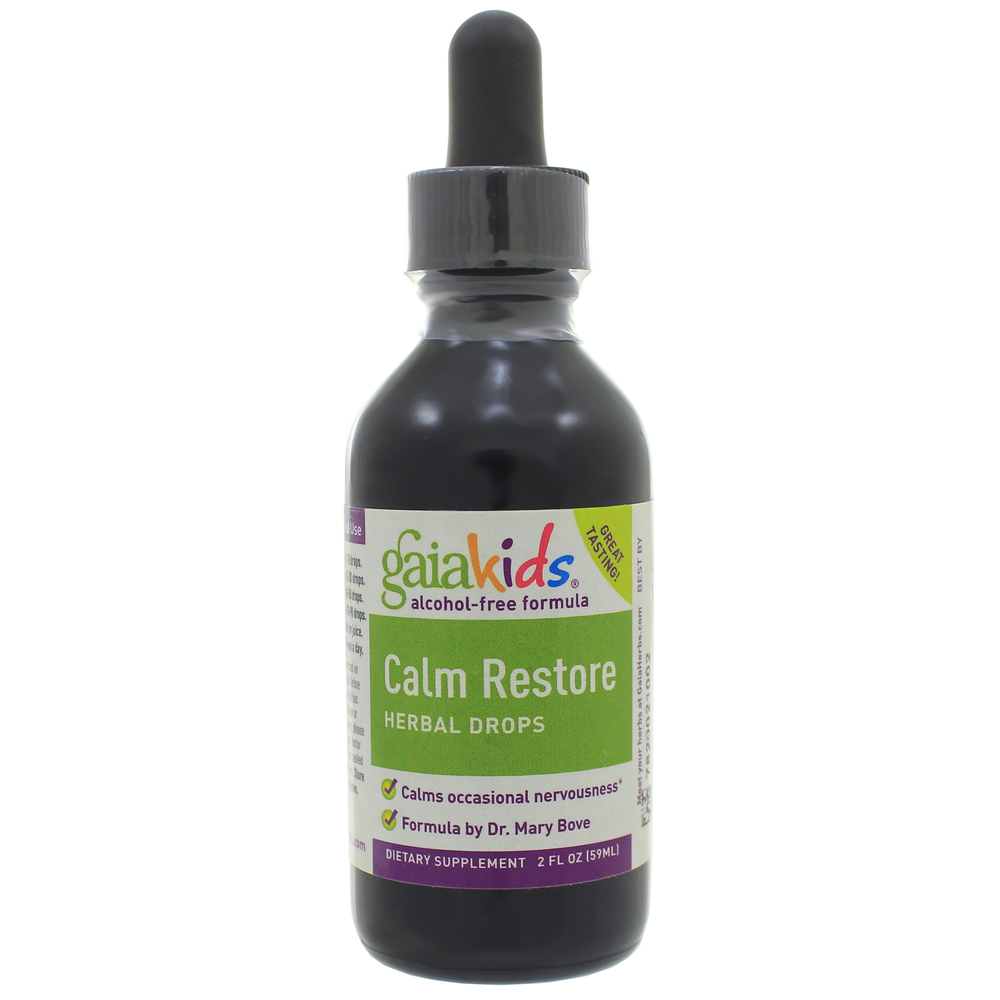 SKU: GAI-90782002
Calm Restore Herbal Drops
-Calms occasional nervousness*
-Gentle calming action*
-Relaxes muscle pain and spasm*
-Calms nerve agitation, restlessness, irritability*
-Supports healthy mood*
-Supports healthy sleep*
Shake well before using.
Age 0-1 use 5-10 drops.
Age 1-2 use 15-20 drops.
Age 3 -6 use 40-50 drops.
Age 7 -13 use 70-90 drops.
Dilute in water or juice.
Use up to 3 times a day.
Serving Size: 5-90 Drops

Amount Per Serving
Proprietary Synergistic Blend †
Extracts From:
Passionflower flowering vine
(Passiflora incarnata)
Lemon Balm herb
(Melissa officinalis)
American Skullcap herb fresh
(Scutellaria lateriflora)
California Poppy flowering herb
(Eschscholzia californica)
English Lavender flower
(Lavandula angustifolia)
Blue Vervain herb
(Verbena hastata)
Pure Vegetable Glycerine and Water
Use only as directed on label.
If your child has a medical condition or takes pharmaceutical drugs, please consult with your doctor before use.
Safety sealed for your protection.
This statement has not been evaluated by the Food and Drug Administration. This product is not intended to diagnose, treat, cure, or prevent any disease.