Kids Digest Chewable
Enzymedica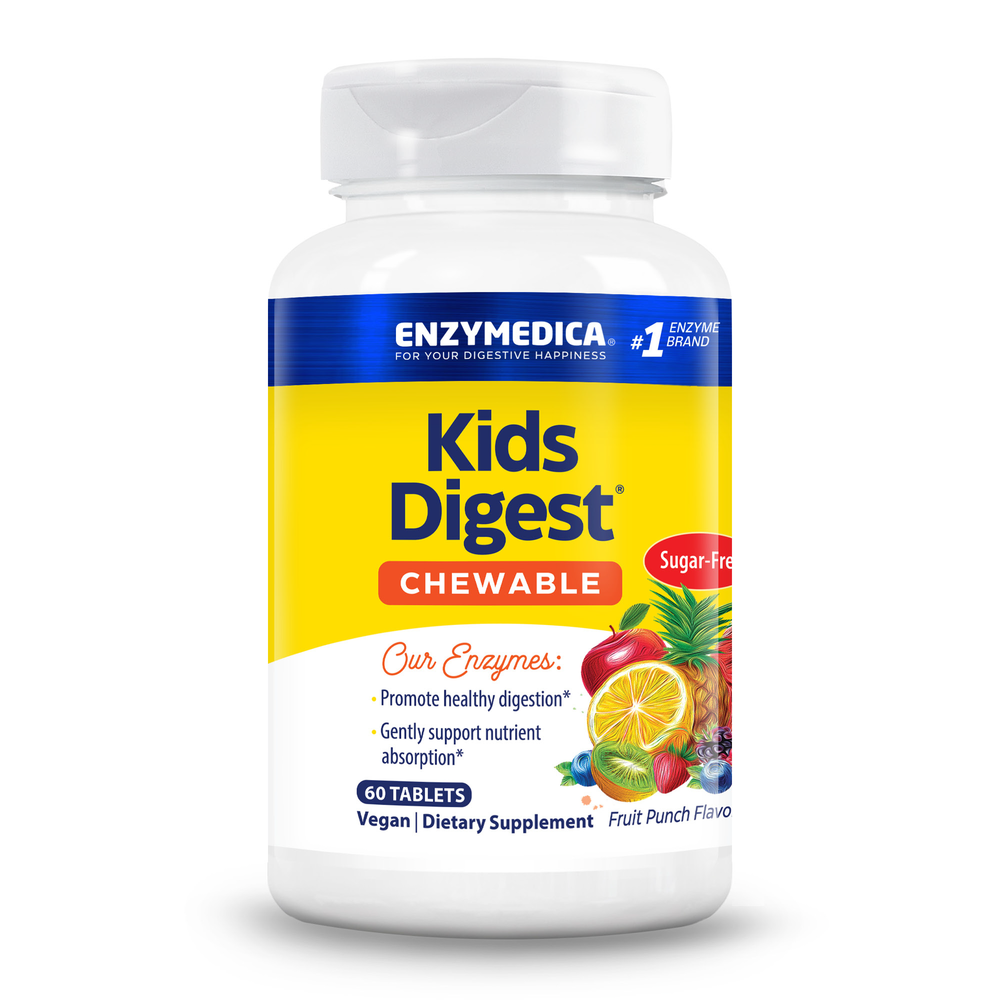 SKU: EZM942-11010
Kids Digest provides digestive enzymes that help the body break down the components of a meal, like fats, fibers, protein and carbohydrates.* Enzymes are crucial for nutrients absorption, and can also reduce occasional gas, bloating and indigestion from eating problem foods.*
1-2 chewable tablets with each meal



Serving Size: 1 Tablet

Amount Per Serving
Total Carbohydrate ... Less than 1g
Sugars ... 0g
Xylitol ... 0.5g
Amylase Thera-blend™ ... 7000DU
L-leucine ... 30mg
Protease Thera-blend™ ... 15000HUT
Glucoamylase ... 10AGU
Lactase ... 300ALU
Alpha Galactosidase ... 30GaIU
Cellulase Thera-blend™ ... 250CU
Lipase Thera-blend™ ... 350FIP
Maltase ... 75­­DP°
Xylanase ... 100XU
Invertase ... SU
Pectinase ... 20 Endo-PGU

Other Ingredients: organic tapioca dextrose, inulin, organic stevia, citric acid, beet juice, natural fruit punch flavor, organic rice concentrate, organic plant-based coating (organic tapioca maltodextrin, organic sunflower lecithin, organic palm oil, organic guar gum).

Does not contain egg, dairy, preservatives, salt, soy, wheat, yeast, nuts, corn, gluten, casein, potato, artificial colors or flavors.
Consult with a physician prior to use if you are pregnant or nursing, taking medications or have a medical condition.