Kidz Digest Chewable
Transformation Enzymes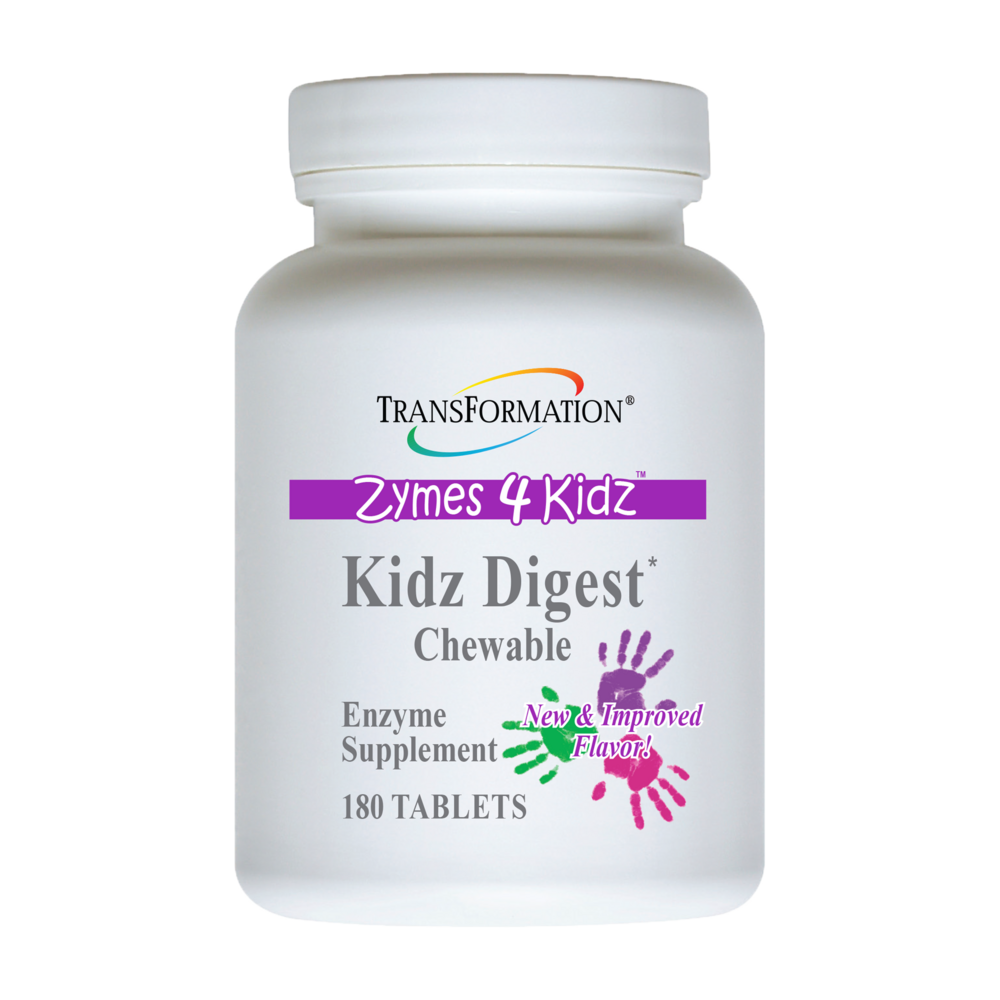 SKU: TEC-70025
Kidz Digest™* Chewable 180 tabs
Dietary Supplement
Kidz Digest™ was created to assist children with maximum digestion of nutrients.* This berry-flavored chewable will assist your child's digestion of proteins, carbohydrates, and fats.* Supporting a more complete digestion and assimilation of nutrients helps to promote overall health and wellbeing.* Transformation™ advocates healthy food choices for children.
RECOMMENDED USAGE: Two (2) tablets with every meal or as directed by your healthcare professional.
Supplement Facts
Serving Size 2 Chewable Tablets
Servings Per Container 90
Amount Per Serving
Total Carbohydrates <1 g
Sugar <1 g
Sugar alcohols <1 g
Peptidase Blend (50,000 HUT and 300 DPP-IV ) 114 mg
Polysaccharolytic Blend 90 mg
Amylase, glucoamylase, lactase, alpha-galctosidase, pectinase, diastase, invertase, cellulase, hemicellulase
Flax Seed 30 mg
Lipase (3,000 FIP ) 11 mg
Bifidobacterium infantis 2 mg
Other Ingredients: Fructose, xylitol, natural mixed berry flavor, natural strawberry flavor, magnesium stearate, silica
Enzyme activity is measured in Food Chemicals Codex (FCC) units. Store tightly sealed in a cool, dry place. Keep out of reach of children.
* These statements have not been evaluated by the Food and Drug Administration. This product is not intended to diagnose, treat, cure, or prevent any disease.