KingChlorella
Allergy Research Group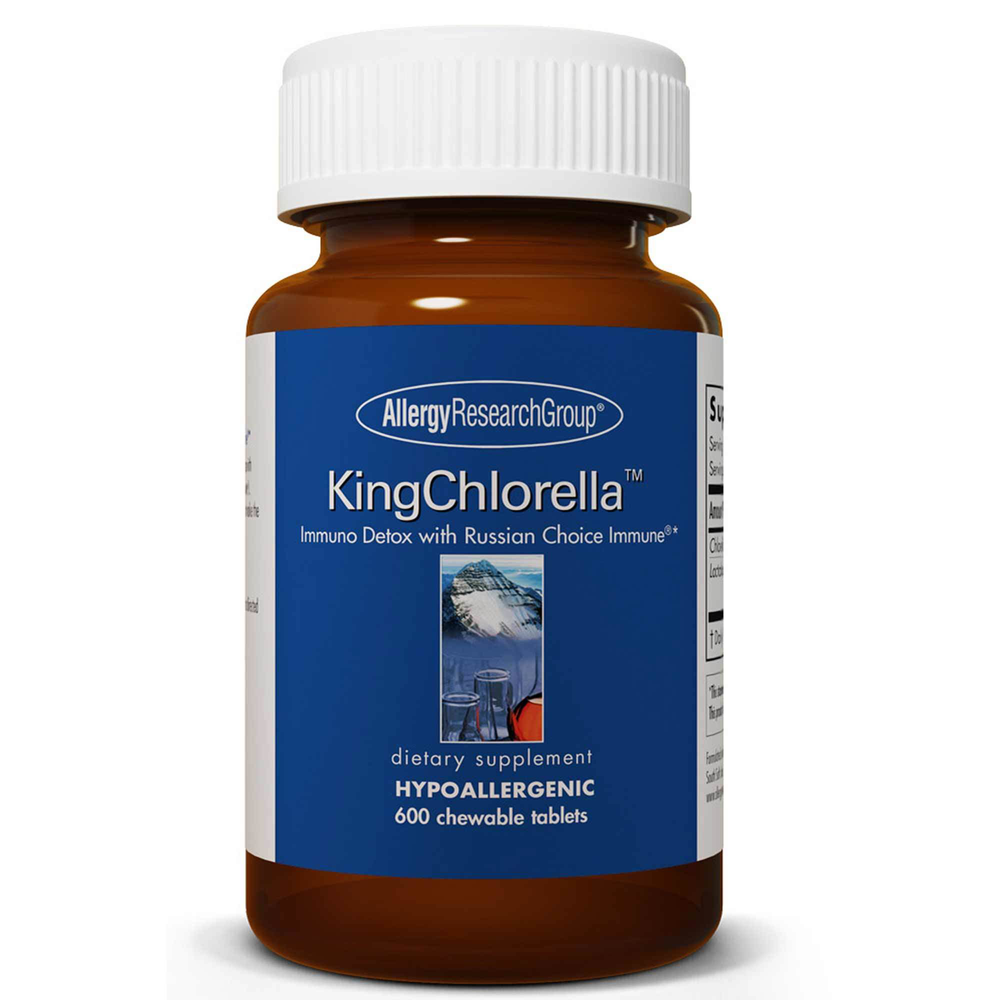 SKU: ARG-75650
Pure, high quality chlorella with Lactobacillus rhamnosus cell wall fragments (Russian Choice Immune®).
Chlorella provides protein, chlorophyll, nucleic acids (RNA and DNA), vitamins, and minerals, including a broad array of carotenoids
Chlorella detoxifies, stimulates the immune system, and supports healthy bowel function, reducing the absorption of toxins*
Research suggests bacterial cell wall fragments of certain species of probiotics may enhance the immune response*
Russian Choice Immune® helps strengthen intestinal immunologic barrier function*

Suggested Use:
As a dietary supplement, 6 tablets one or two times daily, or as directed by a healthcare practitioner.

Serving Size: 6 tablets
Amount Per Serving
Chlorella pyrenoidosa ... 1200mg
Lactobacillus rhamnosus Lysate Powder ... 30mg

Warning: Detoxification reaction may occur in higher doses.