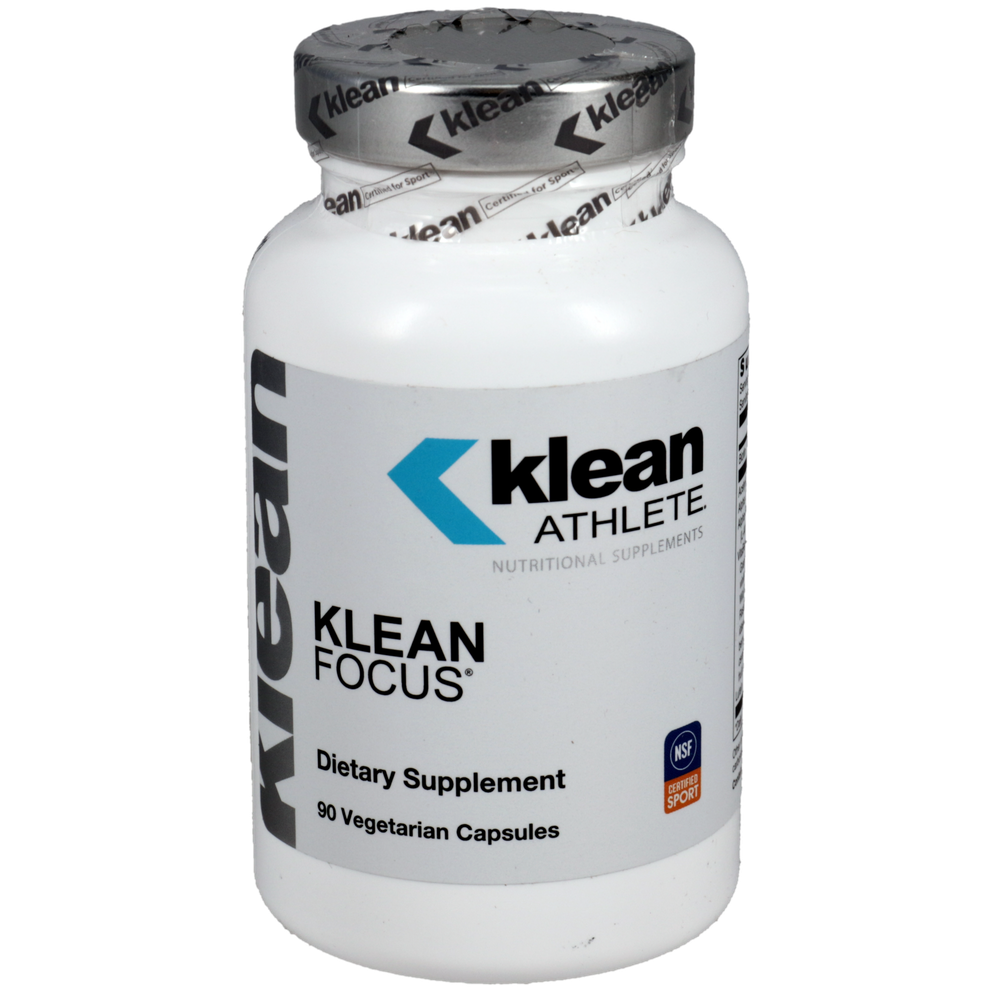 SKU: KLE-KA20130890
Klean Cognitive by Klean Athlete is a unique combination of ingredients to help support brain health and mental clarity, focus, and acuity for optimal athletic performance.
Klean Cognitive contains the patented combination of acetyl-L-carnitine, lipoic acid and biotin that has been the focus of research by Dr. Bruce Ames and an award-winning team of scientists at the University of California, Berkley. This patented, scientifically researched combination supports healthy gene expression and mitochondrial function in the brain.
Klean Cognitive also contains lutein, alpha-GPC, and a phytonutrient fruit blend. While lutein has traditionally been associated with eye health, emerging research is demonstrating that lutein may play an important role in maintaining proper brain health. Alpha-GPC converts to acetylcholine, an important neurotransmitter that plays a role in cognition. A powerful blend of fruits is added to this formula for powerful antioxidant capacity to help fight free radical stress and support normal brain function.
As a dietary supplement, adults take 3 vegetarian capsules daily with a meal, or as directed.
Serving Size: 3 vegetarian capsules
Amount Per Serving
Biotin ... 300mcg
Acetyl L-Carnitine HCI ... 1, 000mg
Alpha Lipoic Acid ... 400mg
Alpha-GPC ... 100 mg
(L-Alpha-glycerylphosphorylcholine)
VitaBerry® Fruit Blend ... 100mg
Grape (Vitis vinifera, fruit), Grape Seed Extract (Vitis vinifera, seed), Wild Blueberry (Vaccinium angustifolium, berry), Wild Blueberry Extract (Vaccinium angustifolium, whole fruit), Raspberry (Rubus idaeus, berry), Raspberry Seed (Rubusidaeus, seed) Concentrate, Cranberry (Vaccinium acrocarpon, berry), Prune (Prunus domestica, fruit), Tart Cherry (Prunuscerasus, fruit), Wild Bilberry (Vaccinium myrtillus L., whole fruit), Wild Bilberry Extract (Vaccinium myrtillus L., whole fruit), Strawberry (Fragaria virginia, whole fruit).
Lutein ... 12 mg
Other ingredients: Hydroxypropyl methylcellulose (vegetarian capsule), cellulose, calcium carbonate,
vegetable stearate, and silica.
This product contains NO yeast, gluten, soy protein, milk/dairy, corn, sugar, starch, artificial coloring, preservatives or flavoring.
If pregnant or lactating, consult your physician before taking this product. Alpha lipoic acid and acetyl-lcarnitine have been associated with gastrointestinal upset or skin rash in sensitive individuals.
Store in a cool, dry place, away from direct light. Keep out of reach of children.