Klean-D 5,000 IU
Klean Athlete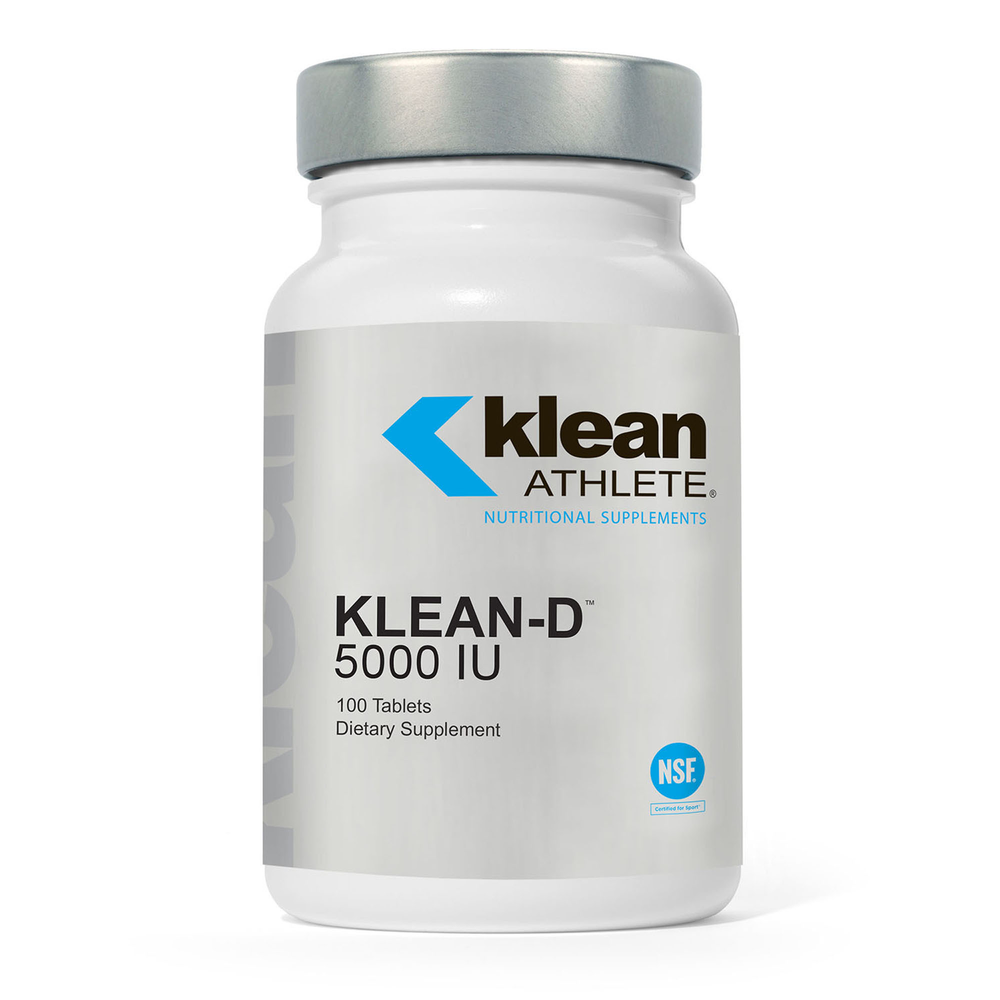 SKU: KLE-KA200562100
You need to train no matter what, its who you are. Rain or shine, sore muscles or low energy, Vitamin D, the sunshine vitamin, may help improve the quality, frequency and duration of your training and contribute to faster muscle recovery. Klean-D is key for all athletes that push their bodies to the limits day in and dayout.
As a dietary supplement, adults take 1 tablet daily with a meal or as directed.
Serving Size: 1 Tablet
Amount Per Serving
Vitamin D-3 ...5, 000IU
(cholecalciferol)
Other ingredients: Cellulose, croscarmellose sodium, calcium carbonate, silica and
vegetable stearate.
This product contains NO yeast, wheat, gluten, soy protein, milk/dairy, corn, sugar, starch, artificial coloring, preservatives or flavoring.
Note: People consuming more than 2, 000 IU per day
should have their vitamin D blood levels monitored by a
healthcare professional.
KEEP OUT OF REACH OF CHILDREN.