L-Arginine/L-Citrulline 500mg
Progressive Labs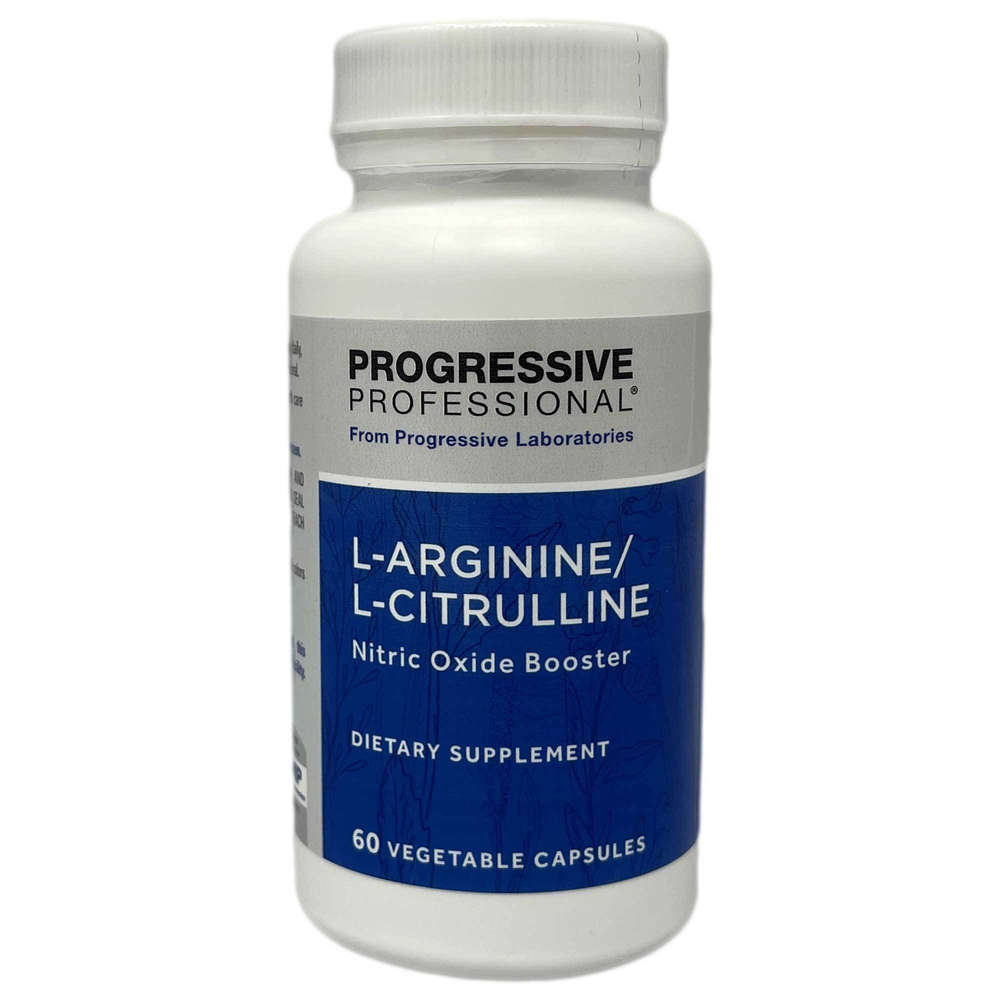 SKU: PGV-485
L-Arginine/L-Citrulline enhances immune function. Arginine increases the size and activity of the thymus gland which manufactures T-lymphocytes, crucial components of the immune system. It is important for muscle metabolism; helps maintain proper nitrogen balance. This amino acid aids in weight loss as it facilitates an increase in muscle mass and a reduction of body fat.
One capsule 2-4 times daily
1 Capsule contains:
L-Arginine ... 500mg
L-Citrulline ... 250mg

OTHER INGREDIENTS: Rice Flour, Magnesium Stearate.
People with viral infections, such as herpes, should not take supplemental L-arginine. Taking this supplement can cause a dormant virus to become active. L-arginine should also be avoided by pregnant and lactating women