L-Carnitine 500mg
Jarrow Formulas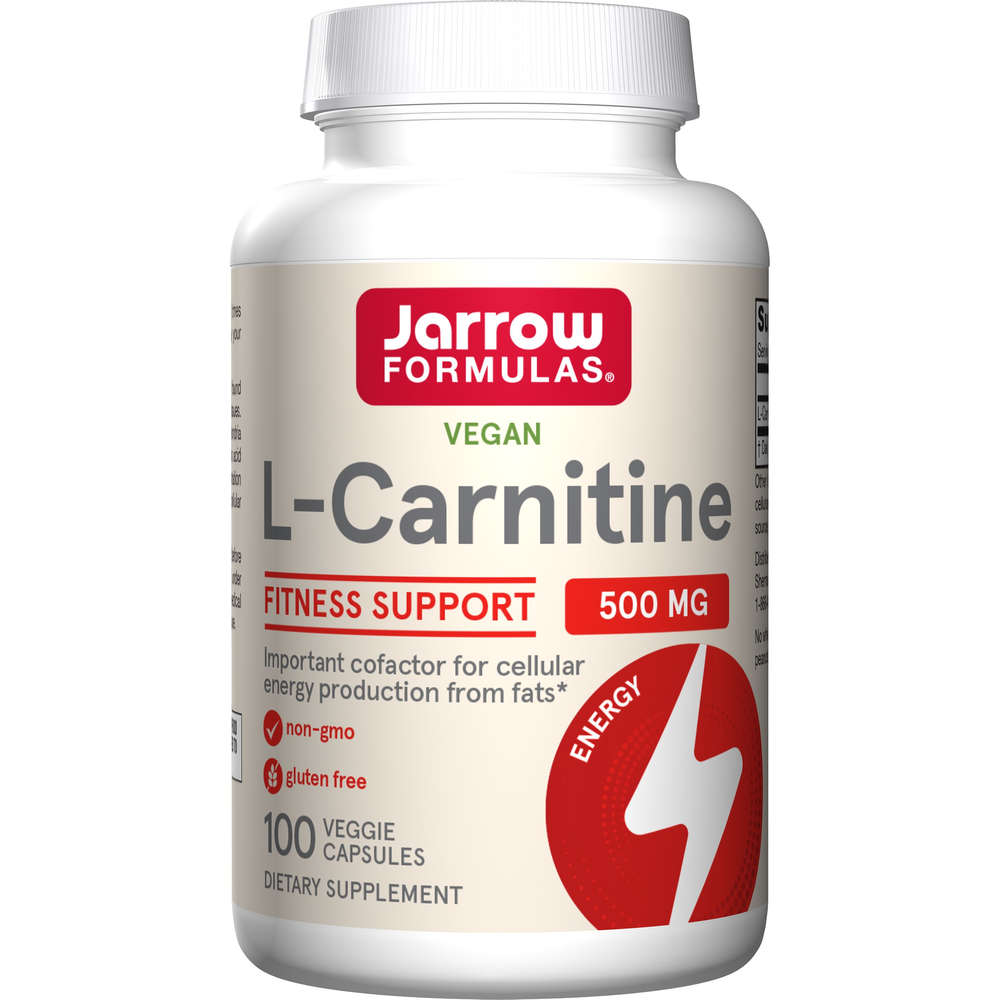 SKU: JAR-500SLC
L-Carnitine Tartrate
-Important Cofactor for Energy Production from Fats*
L-Carnitine is an amino acid found in high concentrations in heart and liver tissues where, inside the cells (mitochondria), L-Carnitine helps transform fats into energy. L-Carnitine also facilitates the metabolism of carbohydrates and enhances ATP (i.e., energy) production.

L-Carnitine works synergistically with Co-Q10, an antioxidant and energy production cofactor that is found in the inner membrane of the mitochondrion.*
Take 1 capsule up to 2 times per day or as directed by your qualified healthcare professional
Serving Size: One Capsule

Amount Per Serving
L-Carnitine ... 500 mg
(as L-Carnitine Tartrate)
Other Ingredients: Cellulose, magnesium stearate (vegetable source) and silicon dioxide. Capsule consists of gelatin.

No wheat, no gluten, no soybeans, no dairy, no egg, no fish/shellfish, no peanuts/tree nuts.
If you have a medical condition, are pregnant, lactating, trying to conceive, under the age of 18, or taking medications, consult your healthcare professional before using this product.
KEEP OUT OF REACH OF CHILDREN.
These statements have not been evaluated by the Food and Drug Administration. This product is not intended to diagnose, treat, cure, or prevent any disease.