L-Carnitine Liquid Cap 500mg
Jarrow Formulas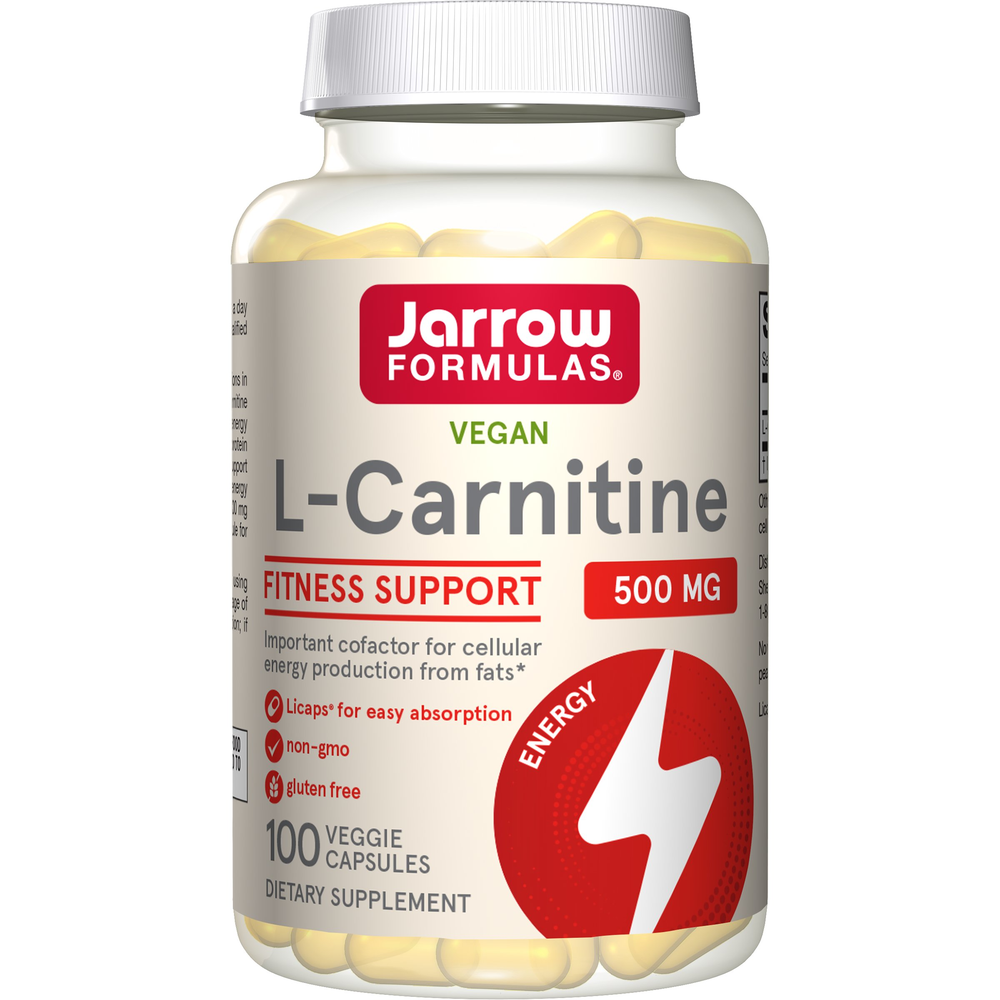 SKU: J20141
L-Carnitine (free base)
-Important Cofactor for Energy Production from Fats*
-Vegetarian L-Carnitine Liquid Caps
-Licap Technology: Easy Absorption*
-500 mg L-Carnitine Per Liquid Capsule
-Excellent Carnitine Value
-Clear Bottle with Transparent Caps
L-Carnitine is an amino acid found in high concentrations in heart and liver tissues where, inside the cells (mitochondria), L-Carnitine helps transform fats into energy (i.e., ATP). L-Carnitine also facilitates the metabolism of carbohydrates to enhance ATP production.
L-Carnitine works synergistically with Co-Q10, an antioxidant and ATP production cofactor that is found in the inner membrane of the mitochondrion.*
Take 1 vegetarian Licap® 1 to 2 times per day or as directed by your qualified healthcare professional.
Serving Size: One Softgel

Amount Per Serving
L-Carnitine ... 500 mg
(free base)
Other Ingredients: Glycerin and purified USP water. Capsule consists of hydroxypropylmethylcellulose.

No wheat, no gluten, no soybeans, no dairy, no egg, no fish/shellfish, no peanuts/tree nuts.

Suitable for vegetarians/vegans.
If you have a medical condition, are pregnant, lactating, trying to conceive, under the age of 18, or taking medications, consult your healthcare professional before using this product.
AminoCarnitines® such as GlycoCarn®, ArginoCarn® and L-Tauro® are manufactured by Sigma-tau HealthScience under USA production patent # 6703042 and Worldwide production patent EP1202956.
KEEP OUT OF REACH OF CHILDREN.