L-Glutamine Powder
Protocol for Life Balance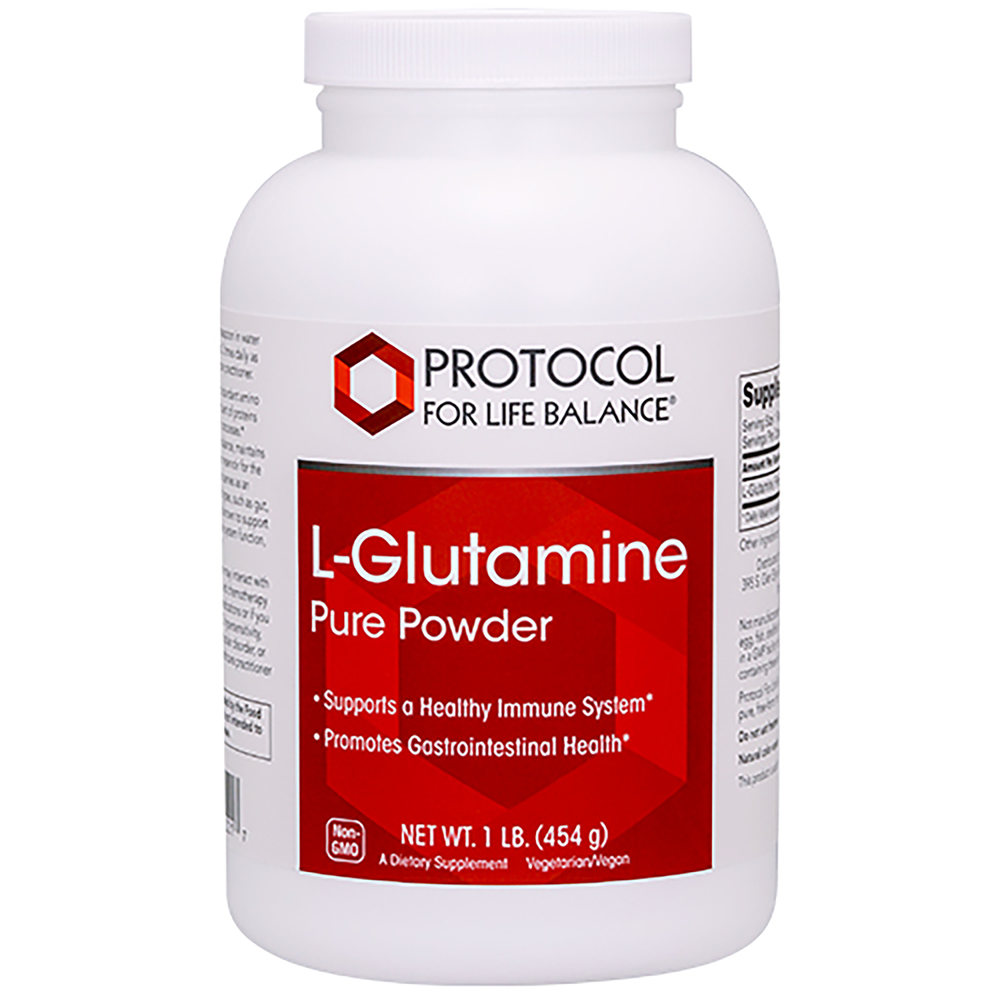 SKU: PROT-P0221A
-Supports a Healthy Immune System*
-Promotes Gastrointestinal Health*

Glutamine, the most abundant amino acid in the body, is an important constituent of proteins and participates in many key metabolic processes.* Glutamine helps to regulate acid/base balance, maintains nitrogen balance, and acts as a nitrogen reservoir for the production of other amino acids.* It also serves as an important energy source for certain cell types, such as gut, immune, and kidney cells.* Glutamine is known to support gastrointestinal integrity, normal immune system function, and the preservation of muscle tissue.*
Mix 1 rounded teaspoon in water or juice, preferably between meals, 1 to 2 times daily as needed, or as directed by your healthcare practitioner.



Serving Size: 1 Rounded Teaspoon (approx. 5g)

Amount Per Serving
L-Glutamine ... 5g
(free-form)

Other Ingredients: None

Does not contain wheat, gluten, soy, milk, egg, fish, shellfish, or tree nut ingredients. Produced in a GMP facility that processes other ingredients containing these allergens.
Do not eat freshness packet enclosed.

Natural color variation may occur in this product.

This product is sold by weight not volume.

Glutamine may interact with lactulose, anti-convulsant medications, and chemotherapy agents. If you are taking any of these medications or if you are pregnant/lactating, if you have MSG hypersensitivity, a kidney condition, a seizure disorder, bipolar disorder, or impaired liver function, consult your healthcare practitioner before using this product.