L-Glutamine Powder
NOW Sports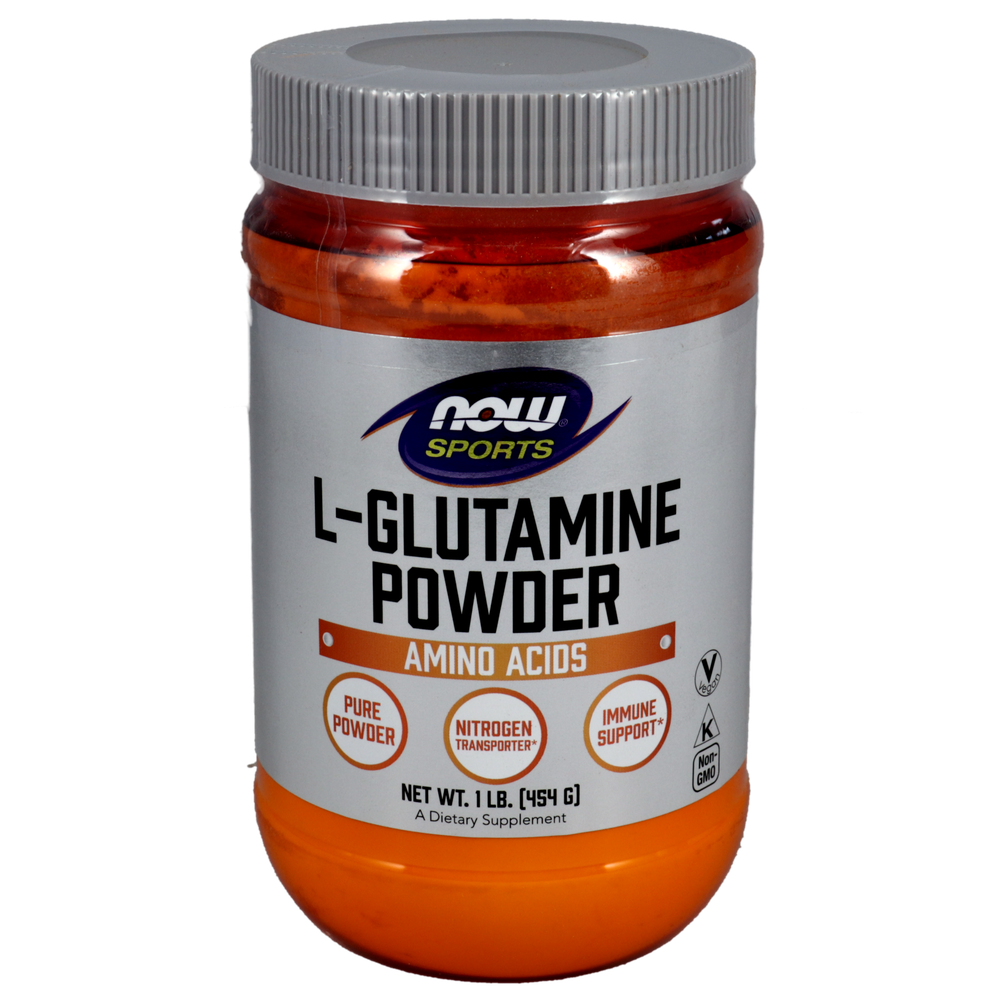 SKU: NOW-0221B
Glutamine has recently been the focus of much scientific interest. A growing body of evidence suggests that during certain stressful times, the body may require more glutamine than it can produce. Under these circumstances glutamine may be considered a "conditionally essential" amino acid. Glutamine is involved in maintaining a positive nitrogen balance (an anabolic state) and also aids rapidly growing cells (immune system lymphocytes and intestinal cell enterocytes). In addition, glutamine is a regulator of acid-base balance and a nitrogen transporter.*


As a dietary supplement, take 1 rounded teaspoon (5g) in juice, preferably between meals, 1 to 3 times daily as needed.
Serving Size: 1 Rounded Teaspoon (5g)
Amount Per Serving:
L-Glutamine ... 5g
(Free-Form)
Contains no: sugar, salt, starch, yeast, wheat, gluten, corn, soy, milk, egg, shellfish or preservatives. Vegetarian/Vegan Product.


Caution: Do Not Eat Freshness Packet Enclosed.
NOW® L-Glutamine Powder is a pure, free-form, non-essential, amino acid and is the highest grade available.
This product is sold by weight not volume.
Store in a cool, dry place. Please Recycle.