L-Glutamine Powder
Metabolic Maintenance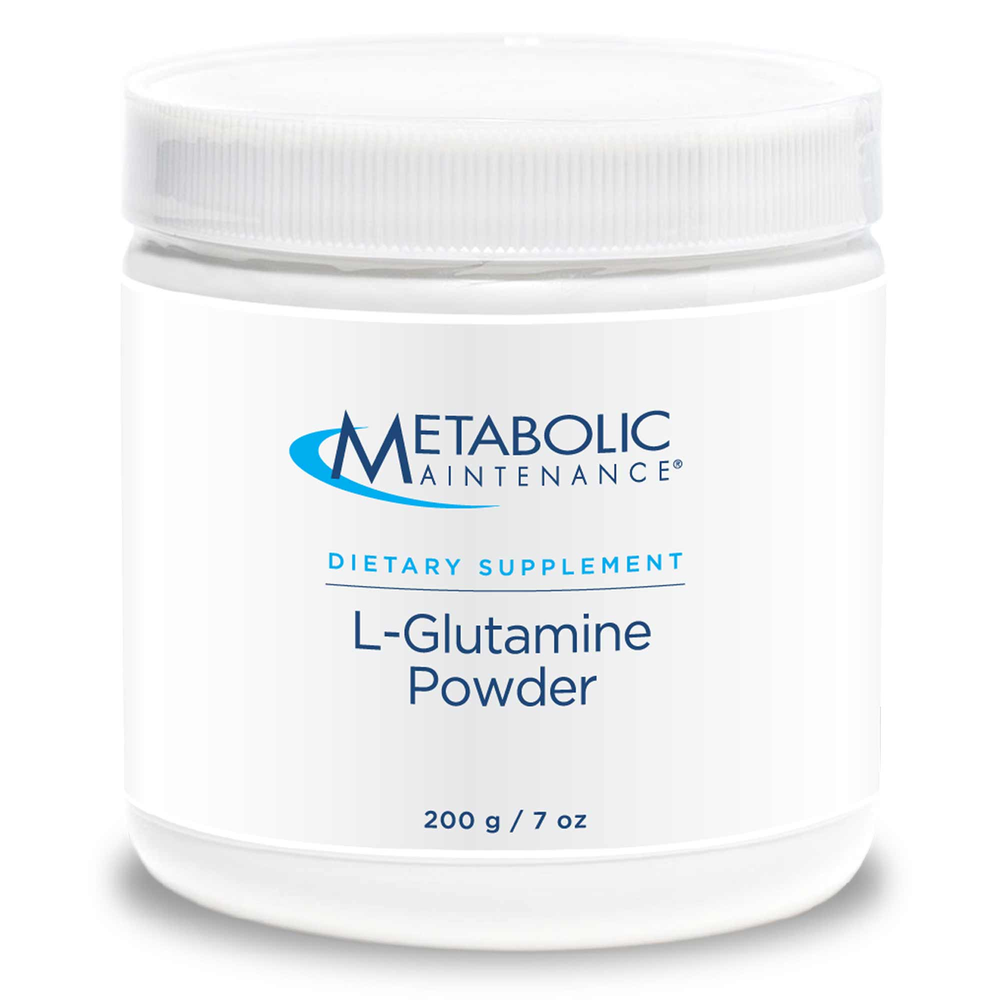 SKU: ME3-00132
L-Glutamine, the most abundant amino acid in the body, is classified as conditionally essential. Under conditions of stress, trauma and disease, the body cannot synthesize enough L-glutamine to meet physiological demands. A versatile amino acid, L-glutamine is important for acid-base balance, supplying nitrogen to muscles, protein synthesis, and energy production. L-Glutamine plays a major role in protecting the integrity of the intestinal tract, making it a mainstay in gut healing protocols.
Helps support normal blood circulation*
Supports immune function*
Improves exercise recovery and muscle soreness*
Available in capsules or in water-soluble, tasteless powder for convenient adjustable dosing
One (1) level scoop (1, 000mg) daily in 8 oz. of liquid, or as directed by a healthcare professional. Pure L-Glutamine Powder may be easily combined with water, fruit juice, or other liquids. Best taken between meals.
Serving Size: 1 scoop (1, 000mg)
Amount Per Serving
L-Glutamine ... 1, 000mg*
This product does not contain
Caution: Pregnant or lactating women, consult your healthcare professional before taking this product.
Keep tightly closed in a cool, dry place out of the reach of children.