L-Glutathione 100mg (reduced)
Metabolic Maintenance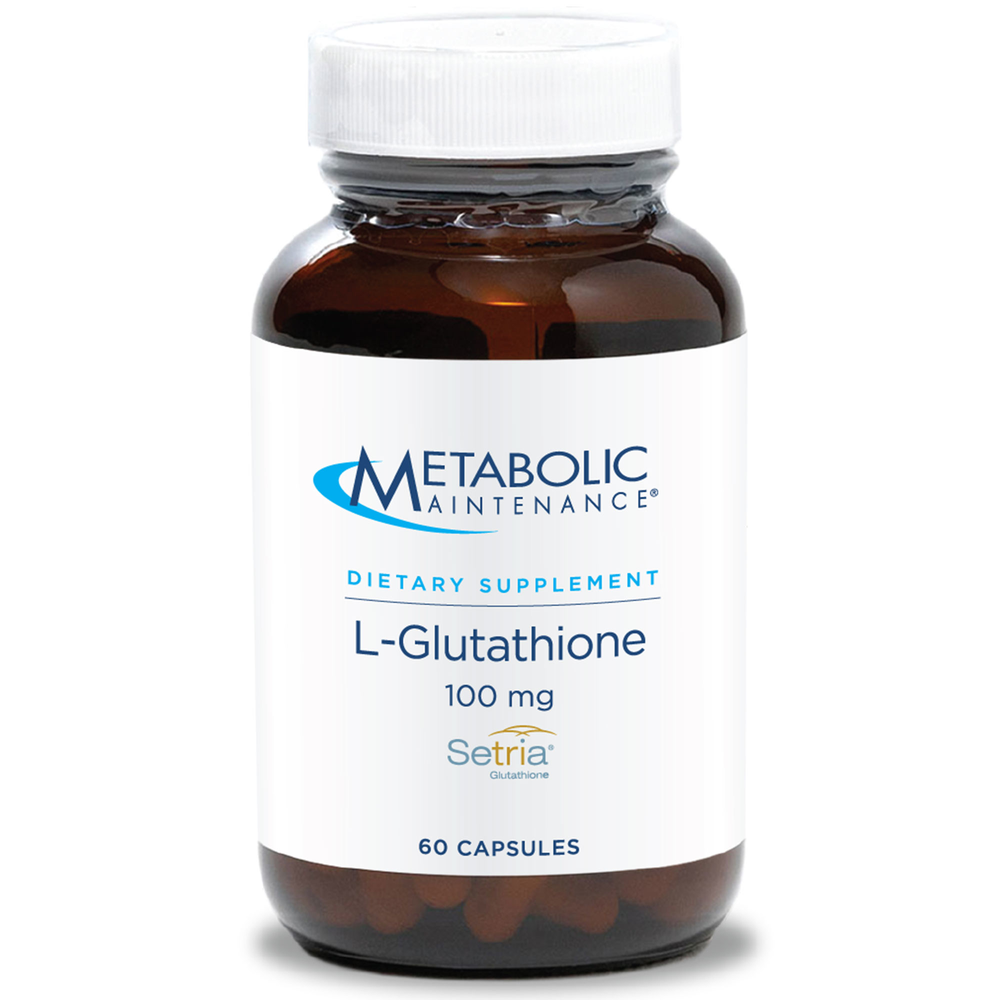 SKU: ME3-00134
L-Glutathione 100mg (reduced)
-L-Glutathione is a sulfur-containing tripeptide that is an important part of
the bodys antioxidant defense system. Because of its antioxidant properties,
glutathione neutralizes damaging free radicals and peroxide molecules, and
recharges oxidized Vitamin C so that the body may reuse it. Optimal amounts of
L-Glutathione are necessary for supporting the immune system and help the liver
to detoxify chemicals.* Reduced L-Glutathione is the most active form.
One to two (1-2) capsules daily as a dietary supplement, or as directed by a Doctor.
Serving Size: 1 Capsule
Amount Per Capsule
Vitamin C ...120mg
(as Ascorbic Acid and Ascorbyl Palmitate)
L-Glutathione ...100mg*
(Reduced)
Other Ingredients: Vegetarian cellulose capsule, L-leucine.
Keep tightly closed in a dry place; do not expose to excessive heat.
KEEP OUT OF REACH OF CHILDREN.
Not intended for use by pregnant or lactating women.
No excepients, preservatives, binders, or fillers. Nothing but pure active
ingredients.
*This statement has not been evaluated by the Food and Drug Administration.
This product is not intended to diagnose, treat, cure or prevent any diseases.