L-Lysine 500mg
Progressive Labs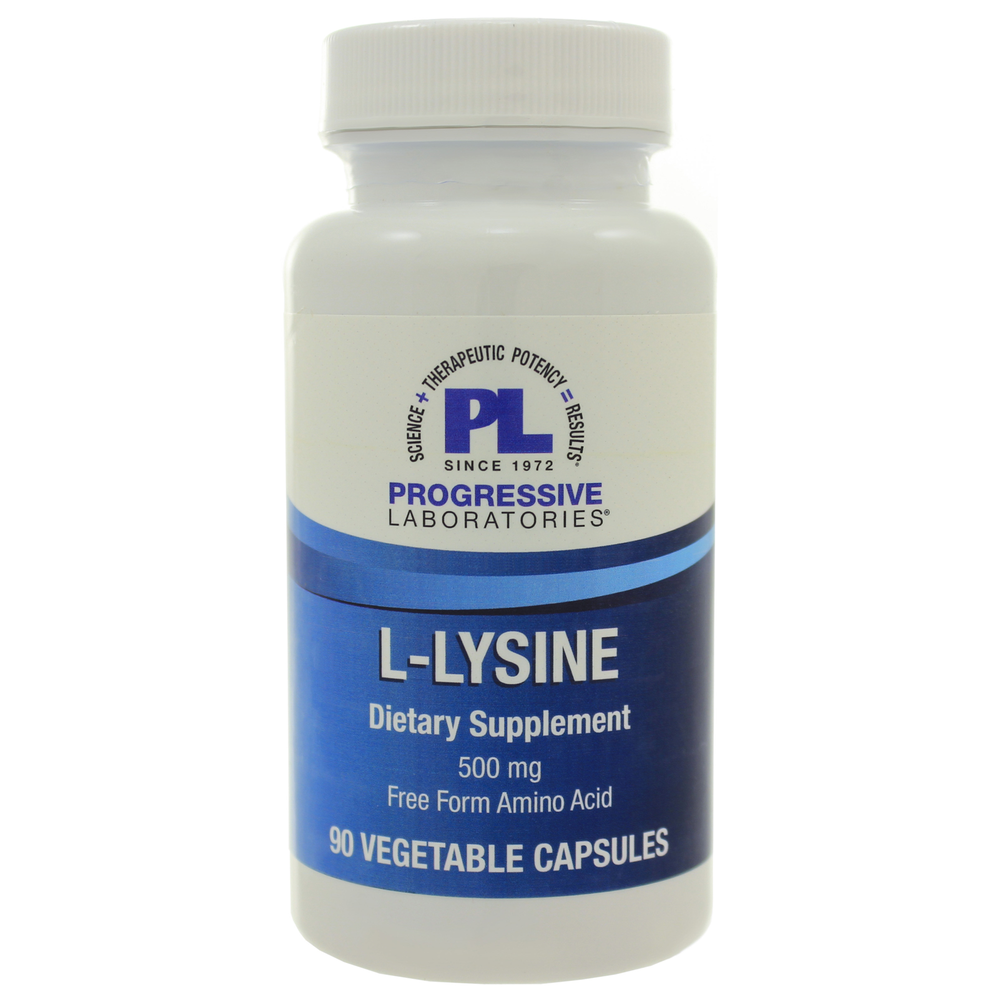 SKU: PGV-990
L-Lysine 500mg 90c is available by Progressive Labs.
Doctors at the UCLA School of Medicine found of 45 patients receiving L-Lysine for Herpes, only two failed to respond (96% success). The patients were receiving about 1500 mg. L-Lysine daily. Patients with active sores found that pain usually disappeared overnight, and went on further to show that herpes can be controlled in most people with one 500 mg. capsule daily.

The Kaiser Medical center found a relationship between Herpes infections and Migraine Headaches/Neuritis. When inactive, the herpes virus is stored in nerves at the base of the brain. When the virus becomes active the nerve cells become inflamed allowing the virus to pass down to the mucous membranes. Migraine headache has been successfully treated by the UCLA Medical Center with 4 grams of L-Lysine per day.</P
One capsule three times daily.
1 Capsule Contains: L-Lysine 500mg