L-Lysine HCl
Biotics Research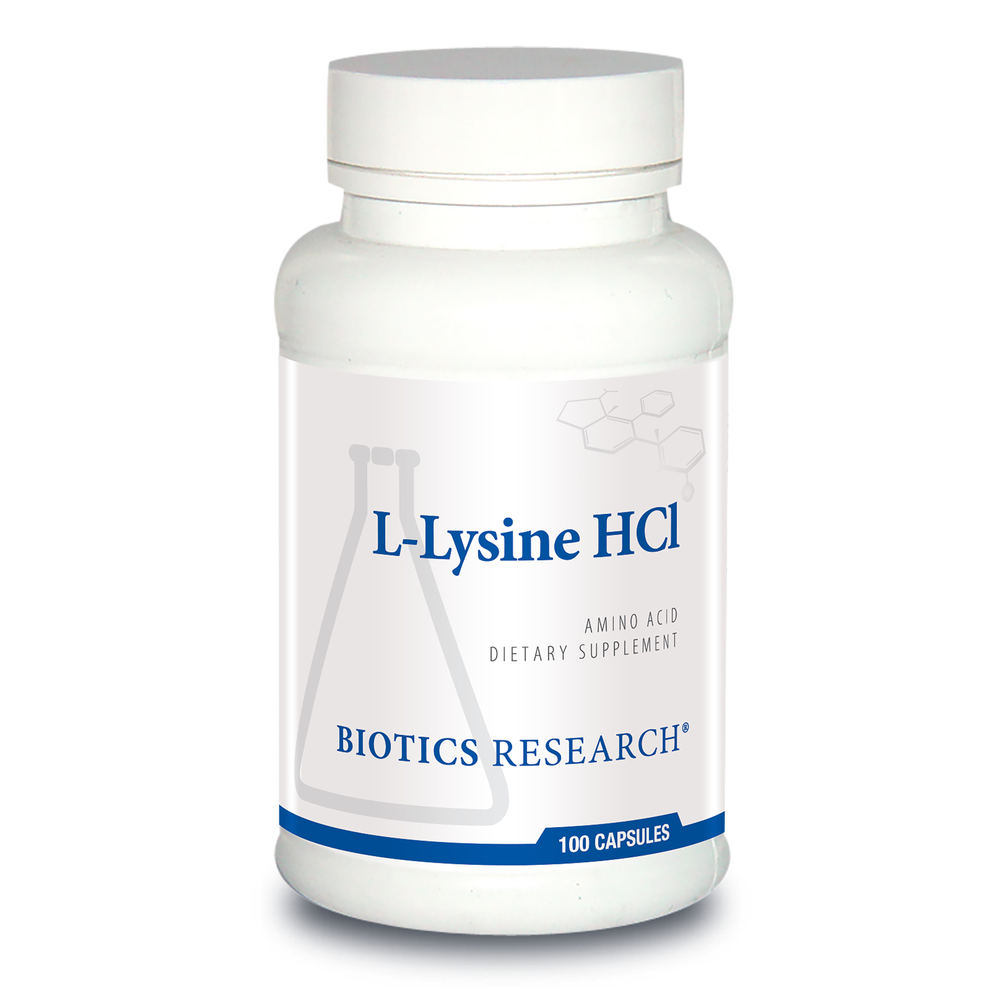 SKU: BRC-5202
L-Lysine HCl supplies the essential amino acid L-lysine. L-Lysine has documented immuno-supportive properties, is important for proper growth, and it plays an essential role in the production of carnitine. Carnitine functions in assisting in the conversion of fatty acids into energy, and may also assist in normalizing cholesterol. Additionally, Lysine may aide in helping the body absorb calcium, and it plays an important role in the formation of collagen. Since Lysine and Arginine share common pathways in the body, high levels of arginine may lower lysine levels in the body.
One (1) capsule three (3) times each day as a dietary supplement or as otherwise directed by a healthcare professional.



Serving Size: 1 Capsule

Amount Per Serving
L-Lysine hydrochloride† ... 500mg

Other Ingredients: Capsule shell (gelatin and water).

† Non-hydrolyzed, naturally produced, free-form L-Amino Acid.

CERTIFIED PURE

Contains no additives of any kind

This product is gluten, dairy and GMO free
KEEP OUT OF REACH OF CHILDREN

Store in a cool, dry area. Sealed with an imprinted safety seal for your protection.