L-Theanine 100mg
Metabolic Maintenance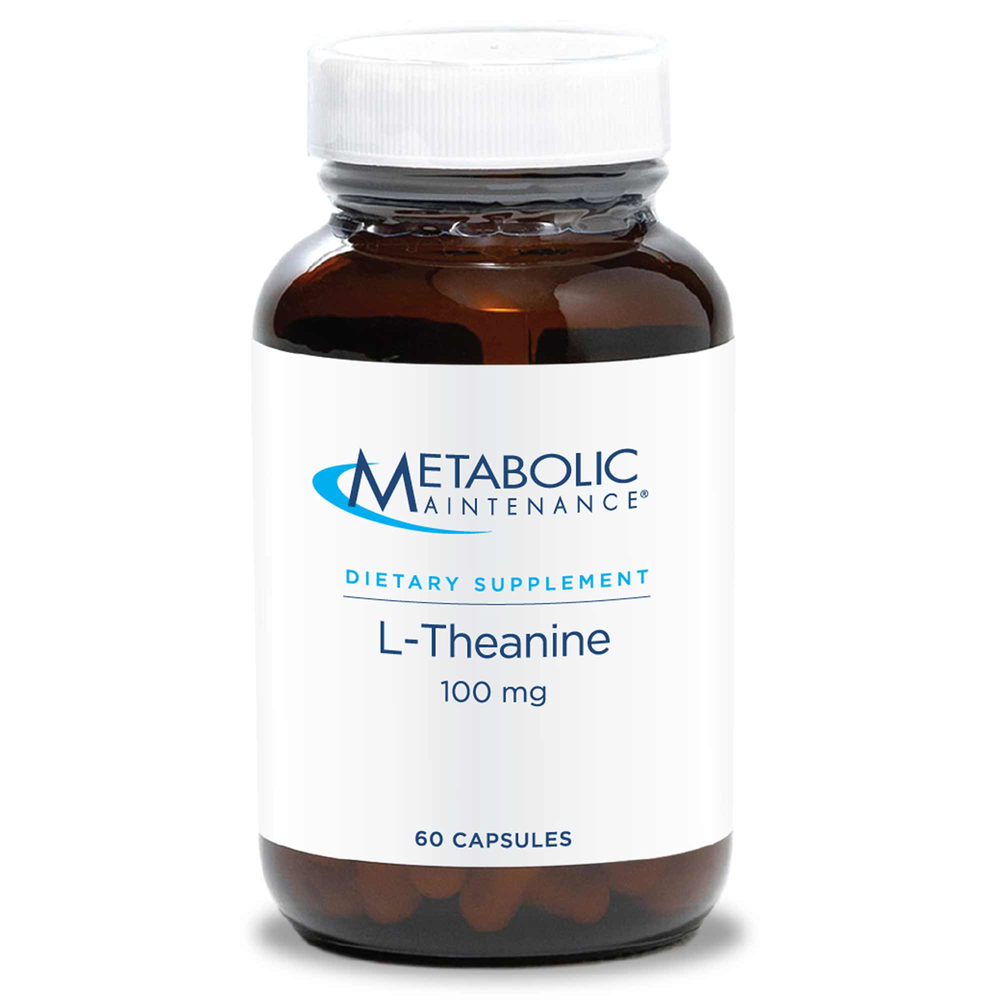 SKU: ME3-00146
L-Theanine is a non-protein amino acid found naturally in the green tea plant (Camellia sinensis). It is an effective GABA precursor and supports healthy relaxation without drowsiness. Because it can cross the blood-brain barrier, L-theanine helps increase brain dopamine levels and helps support a normal immune system. *
Protects nerve cells*
Enhances focus and attention*
Reduces stress response*
One (1) capsule daily, or as directed by a healthcare professional. Best taken between meals.
Serving Size: 1 Capsule
Amount Per Serving
L-Theanine ... 100mg*
(Suntheanine®)
Glycine ... 300mg*
Other Ingredients: Vegetarian cellulose capsule.
This product does not contain
Caution: Pregnant or lactating women, consult your healthcare professional before taking this product.
Keep tightly closed in a cool, dry place, out of the reach of children.