L-Theanine 200mg
Vital Nutrients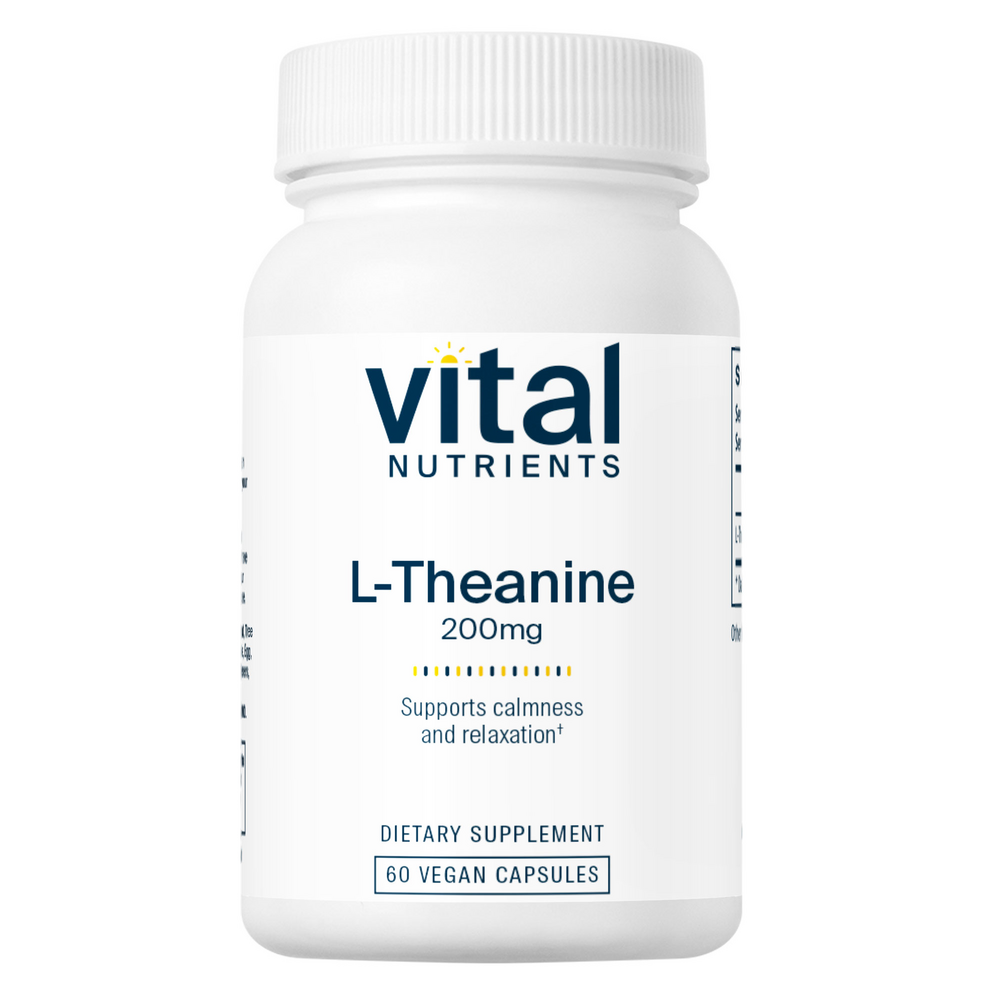 SKU: VN-THEA
May help moderate occasional stress and promotes relaxation*
L-Theanine is a unique amino acid present almost exclusively in the tea plant (Camellia sinensis).* Theanine helps maintain a sense of well-being and increases alpha brain wave activity, a sign of induced relaxation.* It may help ease occasional nervous tension and irritability, without drowsiness.* In addition to its relaxation benefits, L-Theanine may also help support blood pressure within the normal range, nighttime sleep quality, and cognitive performance in healthy adults.*
Suggested Use:
Take 1 capsule, 3 times daily, between meals or as directed by your healthcare professional.
Serving Size:
1 vegetarian capsule
Amount Per Capsule
L-Theanine
... 200mg
Other Ingredients:
Rice Powder and Vegetable Cellulose Capsule
Free of gluten, dairy, peanut, tree nut, soy and egg. Free of artificial flavors, colors, sweeteners, excipients (fillers, coatings, binders), sugar and non-GMO
Warning: If pregnant, consult your physician before taking.