L-Theanine 200mg
DaVinci Labs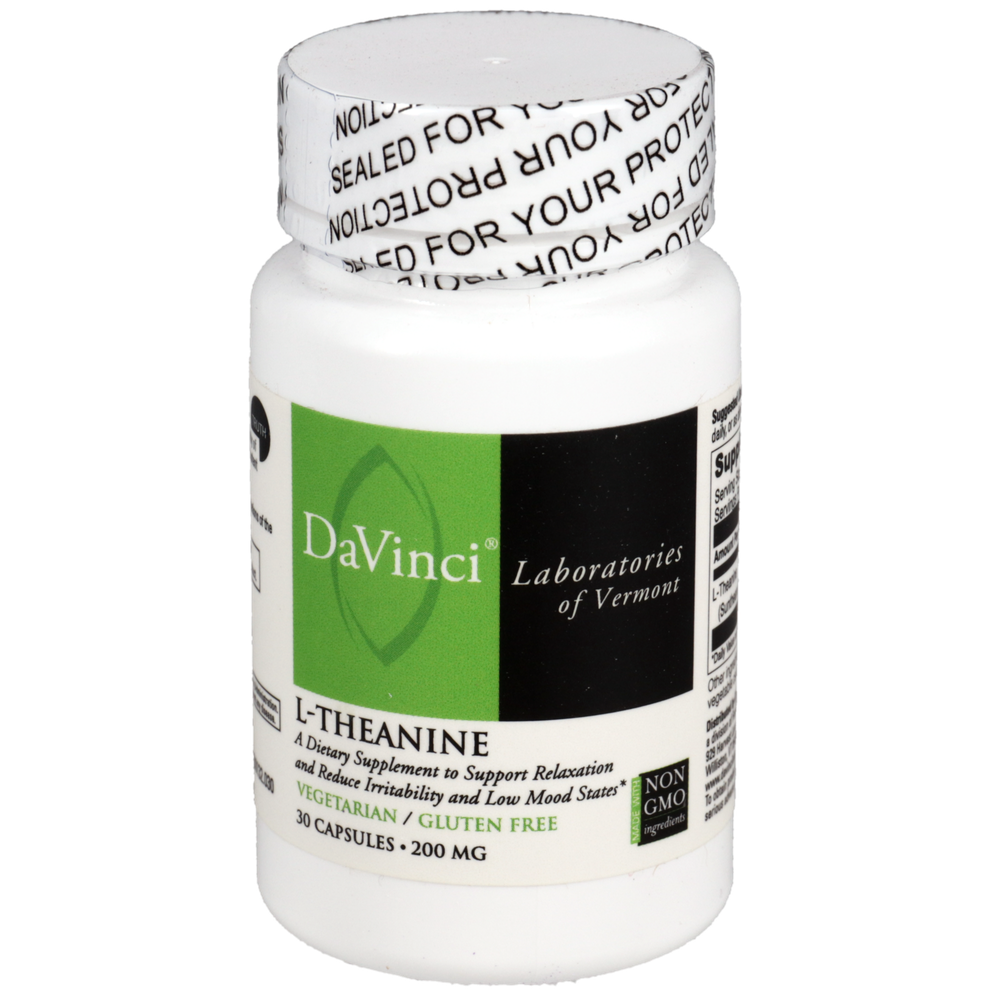 SKU: DAV-0200132030
L-Theanine 200mg
-A dietary supplement that helps promote a restful state. *L-Theanine has
shown the ability to promote deep muscle relaxation and improved quality of
sleep.* Its known for its calming effects in the brain and is shown to
support increased concentration and focus while reducing irritability.*
DaVincis L-Theanine is the Suntheanine® brand, which means it is 100% pure
L-Theanine in a patented, pharmaceutical grade form.
As a dietary supplement, take 1 capsule daily, or as directed by your
healthcare practitioner.
Serving Size: 1 Capsule
Amount Per Serving
L-Theanine ...200mg
(Suntheanine brand)
Other ingredients: rice flour, vegetable cellulose (capsule), vegetarian
leucine.
Color of this product may vary due to color variations of the natural
ingredients.
If pregnant or nursing, consult your healthcare practitioner before taking
this product.
Keep out of reach of children.
Store in a cool, dry place.
*This statement has not been evaluated by the Food and Drug Administration.
This product is not intended to diagnose, treat, cure or prevent any disease.