L-Tryptophan 500mg
Metabolic Maintenance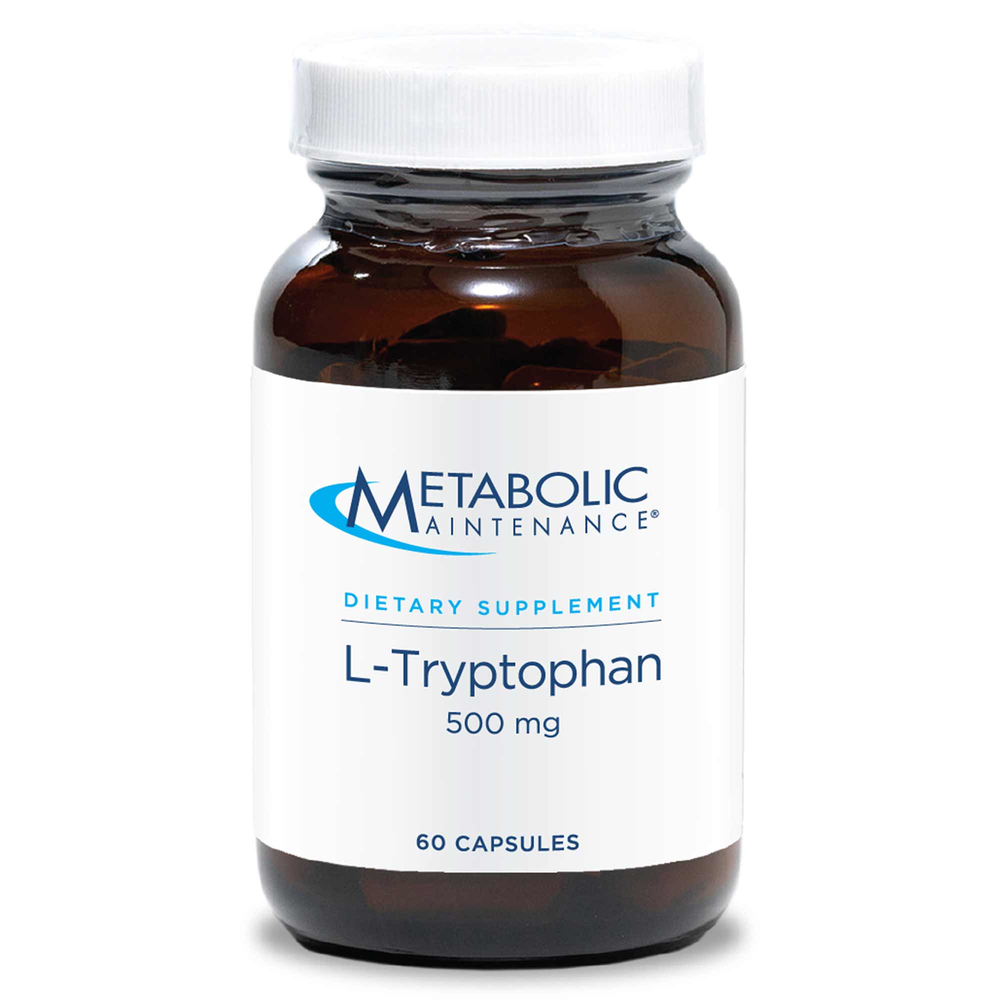 SKU: ME3-00149
L-Tryptophan 500mg
-Tryptophan is the essential amino acid that acts as a precursor to 5-HTP,
serotonin and melatonin. It also follows other metabolic pathways, including
one that produces niacin. Tryptophan assists with normal sleep patterns, mood
and appetite. Use with care when combining with SSRIs or other substances that
increase serotonin levels.*
Take One to two (1-2) capsules daily as a dietary supplement, or as directed by a Doctor. Best taken on an empty stomach at bedtime.
Serving Size: 1 Capsule
Amount Per Serving:
Vitamin B6 ... 10mg
(as Pyridoxins HCl)
L-Tryptophan ... 500mg
(TryptoPure)
Other Ingredients: Vegetarian cellulose capsule.
TryptoPure is a registered trademark of Ajinomoto Aminoscience LLC.
No excepients, preservatives, binders, or fillers. Nothing but pure active
ingredients.
*This statement has not been evaluated by the Food and Drug Administration.
This product is not intended to diagnose, treat, cure or prevent any diseases.